Blog
6 Notable Benefits of Home Additions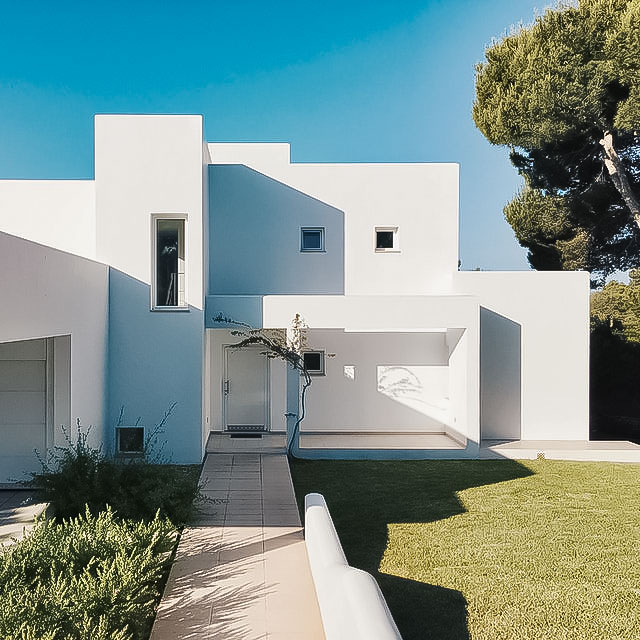 A large white house Building a home addition is much like building a new, smaller home attached to your house. Most American homeowners typically invest in comprehensive remodels rather than home additions. However, such structures have an often-overlooked potential for improving your home. In some cases, they can completely transform your home by constructing additional space for different amenities your family enjoys. For this reason, we will discuss six notable benefits of home additions.
1. Home additions add more space
Home additions are perfect for homeowners who want to get extra square footage. Even better, if you decide to sell your home at a later date, such an addition can potentially raise your home value. Therefore, it is one of the best home updates that can really pay off.
Home additions can be entire rooms
Most American families enjoy having extra space for storing their belongings near their homes. On the other hand, you might need a spare bedroom, bathroom, or even kitchen, especially if you have a growing family.
So, constructing a home addition allows you to determine the arrangement of the rooms and windows yourself. You can make custom-made rooms where you can add features according to your needs and preferences. For example, you can choose how much natural light you want to have in the added rooms. This is one of the reasons why a home addition can significantly improve the layout of your home.
Home additions can expand or improve existing rooms
On the other hand, home additions can amount to only a few square feet added to existing rooms, expanding and improving a room in your house that is currently too small.
This also applies to parts of the house that are poorly or inefficiently constructed. For instance, wood is not your friend in Florida as it can deteriorate over the years due to the humid climate. Incorporating a home addition is the perfect opportunity to improve the structure of the given room, along with its size.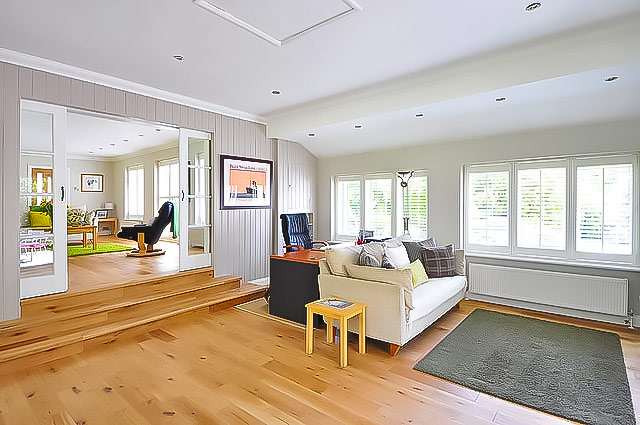 A large room with hardwood floor, couch, and many windows
You can add an entire room or expand an existing room in your home.
2. Home additions can be added for family members
In the US, as much as 40% of young adults have moved back to their family homes since 2012. Likewise, many people tend to do the same after they retire. So, a home addition does not only provide more room if you plan to have children but also more room for your relatives if they need a place to stay.
In fact, many young families construct home additions for their parents or close relatives who can help with looking after the children while they are still young. However, keep in mind if your relatives live far away and need help relocating from all parts of the state, it would be a good idea to hire a moving company to assist them. Long-distance movers can transfer their belongings to your newly expanded home in Florida quickly and safely, and you will be able to accommodate your relatives without compromising each other's privacy.
3. You can rent out the home addition
You can opt for building an entire room with a bathroom and perhaps a kitchenette as your home addition. As a result, you might rent it out for additional income. Since home additions of this size can be costly, you could have some of your initial investment returned by collecting rent from your tenants.
If you are considering this as a possibility in the future, make sure to include a separate entrance door for tenants. Also, investing in good soundproofing will go a long way if you put your home addition up for rent.
However, keep in mind that you will not be able to rent out portions of your home if it is located in a single-family zoning area. For this reason, always check for allowable zoning and property use with your local building department as a necessary first step!
You can build a smaller condo that you can lease for extra income.
4. Home additions increase home value
A home addition definitely makes your home more spacious and comfortable, and more attractive to potential buyers. Hence, adding square footage is expected to increase the value of your home.
However, there are some real estate markets where this does not necessarily have to be the case. For example, the value of a single square foot can be significantly decreased if your home is large to begin with.
If you are building a home addition in order to raise your home value, it is crucial you first talk to an experienced real estate agent in the area. Be sure to inform yourself if your home can profit from a home addition before making any definite decisions.
5. A home addition can serve as a specialized space
Some people build home additions with a particular purpose in mind. Instead of adding another bedroom or bathroom to your home, you could indulge yourself and create a room for satisfying a singular purpose. For instance, many people like to have a home office or a study.
Otherwise, a home addition can actually be a soundproof room for practicing music without disturbing the neighbors. If you are into art or cinema, you might add an art studio or a movie room within your home addition.
The home addition can include custom features for your convenience.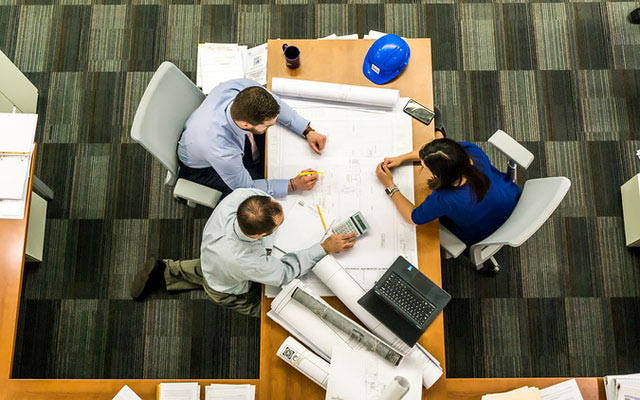 A committee of architects discussing a home addition
The main benefit of placing your specialized room in the home addition is related to its customization. If you are a photographer, you can construct the room to include a professional photography studio, with all the bells and whistles you can think of.
6. Home additions can be less expensive than relocation
Admittedly, home additions can be costly to make. However, expanding your home is almost always cheaper than buying and relocating to a new home. Not to mention you might spend months or years browsing through property listings in search of the perfect home.
Also, moving to another location can become a demanding task if you have to declutter and pack years' or decades' worth of things. Therefore, some people choose to take the fast lane and simply construct the space they are currently lacking.
Always a worthwhile investment.
We hope this article has helped you get a clearer picture as to why home additions are something to consider. All in all, as much as they can be expensive to build, these notable benefits of home additions cannot be ignored.
---
‹ Back