Blog
All you need to know about bath renovations
While surely an exciting project to take on, bathroom overhauls take time, effort, and a whole lot of money out of one's pocket. Depending on if you are giving the room a complete makeover or just renovating a part of it, bathroom renovations can cost you anywhere from a couple of thousand to 50,000 dollars. If you don't mind the costs and have decided to completely change up the space, this guide is for you! Here, we're getting into all you need to know about bath renovations so that when the time to begin making updates comes, you'll be absolutely ready!
The complete guide on all you need to know about bath renovations
Have you finally decided to spruce up that old-looking bathroom of yours? Or, perhaps, you've recently acquired a property featuring a washroom that could be upgraded slightly? Whatever your particular situation, it sounds like you need some help tackling the renovation project. Let us inform you of everything there is to do about the entire process - from start to finish!
Seek professional help
There comes a time in life where you absolutely can't deal with something on your own but rather need professional help to get through it successfully. Much like seeking moving assistance is possible through bestlongdistancemovers.com, it's also possible to find assistance on the web for your upcoming bath overhaul. You'll need to get in touch with a contractor, along with some of the following experts:
Architect
Plumber
Electrician
Tiler
Painter
Plasterer
Interior Designer
There also remains a possibility of you not needing all of these people. Still, it's better to account for their services when planning your finances than to add them to the list of unforeseen expenses later on.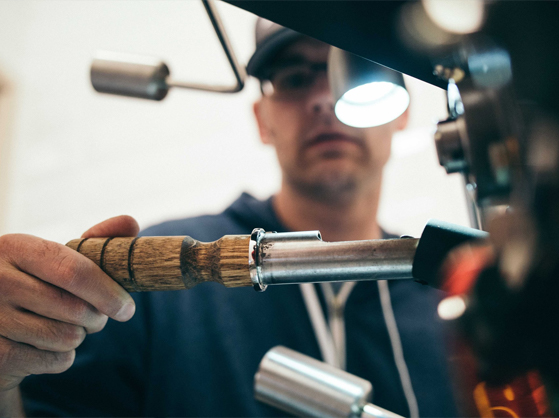 Inspect the pipes
If you are willing to spend a substantial amount of money on a bathroom upgrade, then you better inspect the plumbing while at it! You shouldn't skip this part of the process, especially if dealing with an older house. But even if your pipes are in excellent condition, you may need to change them. For example, they may not be compatible with those new fixtures you've planned on getting. In that case, they'll surely have to go.
Determine the budget
You'll have to come to terms with how much funds you are comfortable setting aside for the upcoming renovation. The rule of thumb suggests that you should dedicate about 5% of your home's total value to a major remodel, though. That means that if your property is valued at $500,000, about $25,000 should go towards the renovation fund. Of course, you are free to spend more or less than that. Just make sure to save up more than you actually need.
Think about the layout
While on the topic of all you need to know about bath renovations, we cannot but talk about the layout. Have you considered keeping the current one or changing it from the ground up? Perhaps the second option will finally give the bathroom that spaciousness you desperately need! Whatever you decide on doing, here are a few considerations to keep in mind:
Square or rectangular layouts have proved to work the best, as long as the rectangle's length doesn't exceed two times the width.
Toilets are best kept as far away from the entrance as possible.
he place should be illuminated by natural light, should the current or new layout allow it.
Consider the inclusion of double vanities
When it comes to people moving from one place to another, various reasons are involved, especially if they are moving long-distance. It might be that they wish to be closer to their families. It might also be due to work or simply because they have found a dream house elsewhere. And while the last place didn't have a big enough bathroom to accommodate more people, perhaps the new one does! If so, a good idea may be to change it up so that it includes double vanities. This way, more than one person at a time will be able to get ready during the early mornings.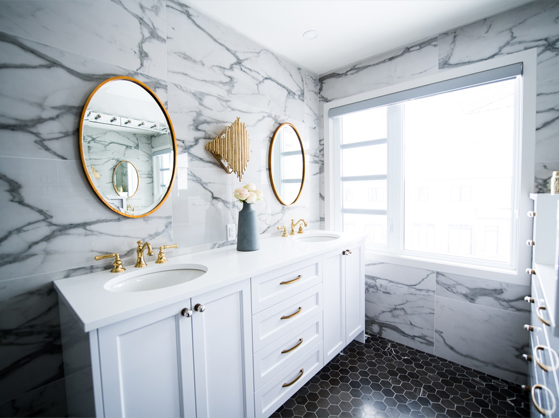 Choose the right type of tiles
Tiles aren't there only to contribute to the aesthetics of the bathroom. They are meant to withstand water and moisture and act as a non-slip surface you can comfortably walk on after leaving the shower or tub. You'd be surprised by how many different types of them there are. The ones you should be getting for the areas that get wet are called vitreous tiles since they don't absorb water. Glazed ones would also be a choice well-made. There are also porcelain or ceramic tiles, with the last being the choice of many people due to low price and easy maintenance.
Install underfloor heating
Tired of walking across a freezing-cold floor every single winter? Invest your time and money into installing underfloor heating. You can go with either hydronic or electric heating. The first is generally used for warming up the entire house since it's more economical. The second is excellent, too, as long as you don't leave it on for hours on end.
Don't neglect ventilation
We trust you don't want any mold growing inside of your bathroom, in which case, proper ventilation is an absolute must! For example, if the loo is located close to the bedroom, you'll probably want to spend a bit more on an exhaust fan that produces less noise. After all, you don't want it disturbing you or your loved ones all the time!
Make sure the space is well-lit
The importance of bathroom lighting is high. The room should be getting plenty of natural light during the day, along with artificial. In addition to the light coming from above, it should also be coming from other places. The fixtures are best placed on both sides of the mirror or above it.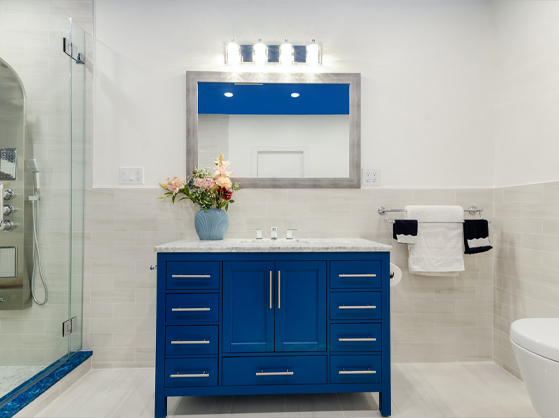 And that about sums up all you need to know about bath renovations. We hope you've managed to learn something today. Something useful that will hopefully guide your renovation in the right direction and thus, increase your home's value.
---
‹ Back