Blog
8 Important Repairs to Make Before Selling Your House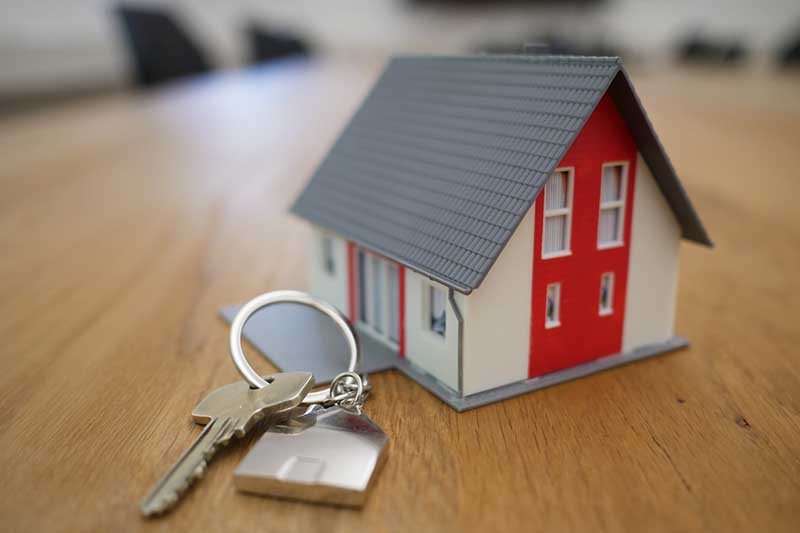 If you want to ensure that you can sell your house quickly and for the best price possible, you must be aware of the potential issues. For this reason, we've decided to compile a list of the eight most important repairs to make before selling your house.
1. Fix Any Problems with the Roof
There is a misconception that most people don't care about the roof on the house, especially in places like Florida, where it's sunny for more than a third of the year. However, this couldn't be farther from the truth. If your roof is dilapidated, you will have difficulty finding buyers. When inspecting the condition of your roof, the most important thing to look for is if there are any cracks in it. If you have a tiled roof, check whether any of the tiles are missing or damaged. The same goes if you have shingles.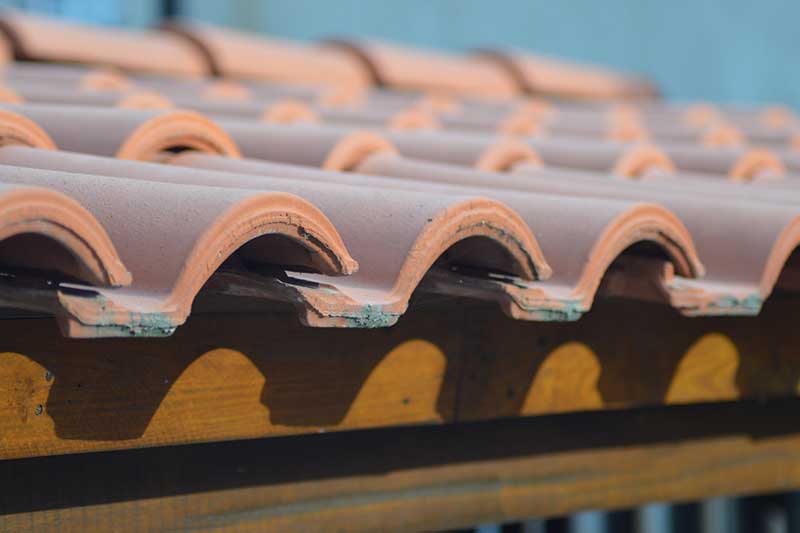 Before you put your house on the market, you should ensure that your roof is in good condition.
These elements are important because they safeguard your property from water damage. Any faulty areas should be replaced as soon as possible. Cracks, bubbles, and blisters are also frequent in sealants. Repair any damage to the underlayment. This is the part of the roof underneath the shingles or tiles. If you see any inside water damage, it might signify a roof leak. If this happens, you should contact a professional contractor immediately.
2. Fix Your Plumbing
Before you put your house on the market, make sure the plumbing is in good working order. Many prospective buyers will be turned off by a home that requires a lot of upkeep. When buyers notice plumbing issues such as leaking pipes or clogged drains, they may believe that more severe problems are hidden elsewhere, even if this is not the case. This mistrust may necessitate additional inspections and a longer selling timeframe. This can also result in less money in your pocket if the buyers decide they want a discount due to the repairs they will have to make. If you have extensive plumbing problems, you can contact moving and storage experts such as statetostatemove.com, as storing your furniture in a storage unit while professionals work on your situation is highly recommendable. This way, your furniture will be safe if something goes wrong.
3. Leakage Issues and Water Stains
Stains and leaks can happen for a variety of reasons, not just as a result of plumbing issues. If you have any leaks in your property, you must repair them before listing the house is on sale. Even first-time purchasers would avoid a house that shows symptoms of water leaks, so it will act as a deterrent to your selling attempts. Even if the leaks aren't visible, it doesn't imply they don't exist. There are various methods for detecting water leaks in your house and repairing them before listing the property.
Begin by inspecting the toilets, faucets, and showerheads (if you have followed the previous step, this won't be the issue). After you are done with the bathroom, check all the ceilings and corners for water stains. If you find nothing, then you are in the clear. The worst thing you can do is try to hide it. Even if the buyer does not notice it during the walkthrough, they will be made aware of it if a house inspection is scheduled.
4. Check for Obvious Problems with The Electrical System
One of the most important repairs to make before selling your house is electrical system repairs. This is because the first question that prospective buyers often ask is in relation to electrical issues. You want to ensure that when they ask you about the state of your system, you can reassure them that everything is in working order. Repairing your home's electrical system might aid you in closing a prospective deal. And whether you are selling a house without a real estate agent or with the best pro in town, you'll want to give it your all and close the deal.
Research shows that roughly half of all homebuyers avoid houses with electrical issues. Hire a contractor to inspect all light switches, circuit breakers, and wires to ensure that all electrical systems are operational.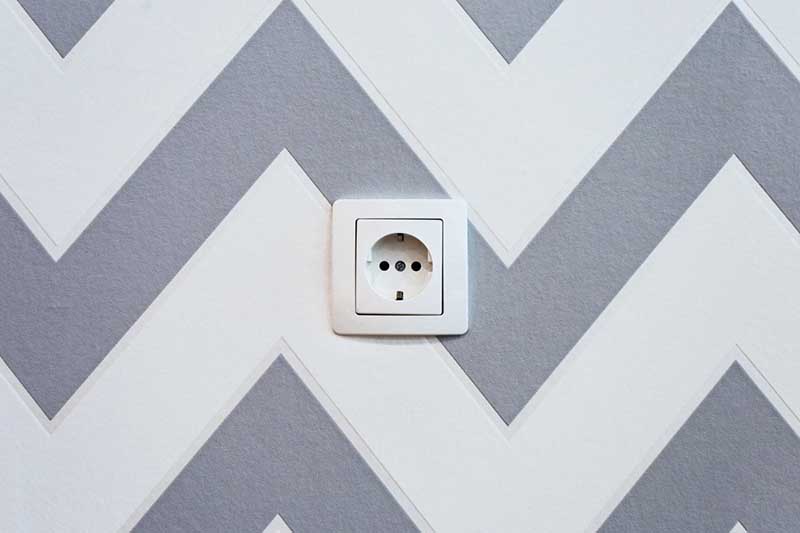 You need to ensure all the electrical outlets are covered and in working condition.
5. Make Sure That the HVAC Unit Is Functional
The cost of installing a new HVAC unit can be pretty high, so most prospective buyers will try to avoid it. Fortunately, just because your system isn't operating doesn't mean you need to replace it. A professional who knows what he's doing may be able to repair it. You need to budget for a service visit and any additional expenses for repairs and components. However, an older HVAC nearing the end of its expected lifetime might reduce the assessed value of your property if other properties in the neighborhood have newer systems. This might be one of the most expensive repairs to make before selling your house, but it's among the most important ones.
6. Fix Any Floor Damage
One of the most common repairs people make before selling their house is floor repairs. If your home has several rooms with various kinds of floors, you may want to invest in new flooring. Aesthetics is an overlooked part of selling houses, and you need to keep in mind that it is essential how everything looks. It would help if you replaced any damaged carpeting or removed it altogether. If your home currently has hardwood flooring, a good refinishing will suffice. If you cannot afford to switch to wood, fresh carpeting is still a significant improvement.
7. Give Your House a New Coat of Paint
Because painting your walls is the least expensive improvement with the highest rate of return, nearly half of all home sellers do it before prospective buyers come for their first visit. Color and texture can significantly improve the atmosphere and feel of your home. This is also a good investment if you want to try attracting more potential buyers through virtual house tours. Freshly painted walls will impress remote buyers while making your home appear newer and more expensive. A fresh coat of neutral paint may refresh the whole property, and buyers like seeing freshly painted walls. Since paint colors may be complex depending on lighting and other home factors, it wouldn't hurt to consult a professional about this.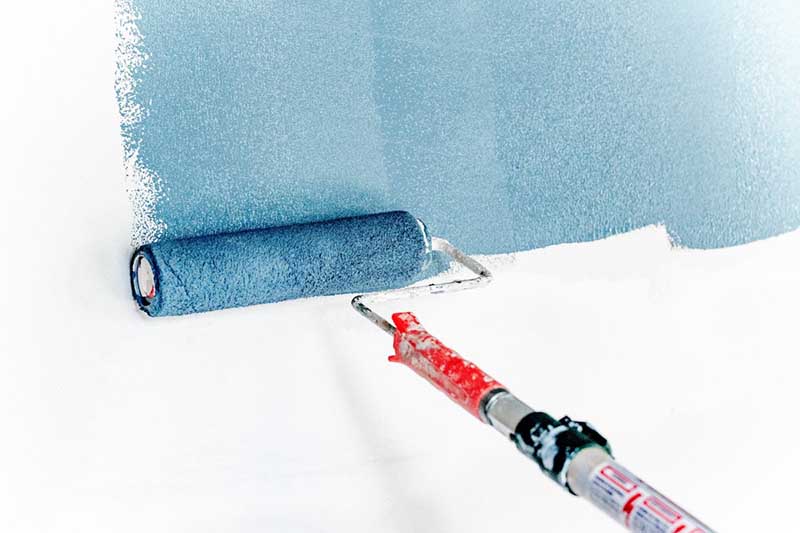 A fresh coat of paint can revitalize your home and make it appear newer. This is also one of the simplest and quickest repairs to make before selling your house.
8. Do A Bit of Landscaping
Landscaping will be the final item on our list of 8 important repairs to make before selling your house. While it is not a repair per se, it can be a problem if your yard is in disarray. Any vegetation on the property itself must be cared for. This includes bushes, trees, and other plants that can cause problems in the event of a storm or uncontrolled growth. It would be best if you didn't allow any of these things to prevent you from selling your home. When a large tree is near your home, and its branches are dangling over the roof, you'll want to cut them back before they cause any harm. Make sure that no plants or trees are in direct contact with the house.
---
Images used:
---
‹ Back