Blog
Remodeling Mistakes That Can Cost You Money When You Sell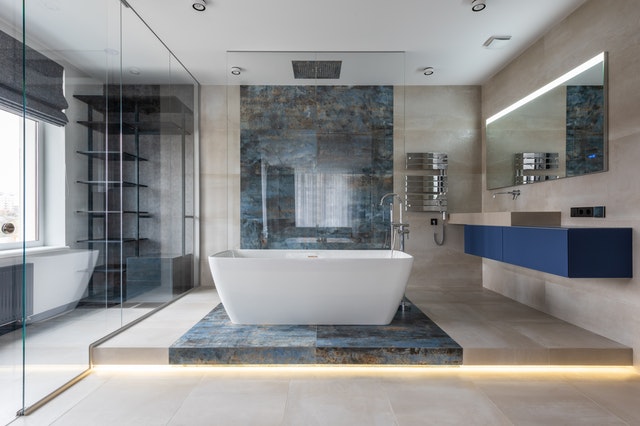 So, you're getting ready to sell your home? Congratulations, that's a big step! There are a few home remodeling projects that can truly help you sell your home for top dollar. However, you have to be careful. Not all renovation projects come with the same ROI. Unfortunately, many projects will just bleed money and not bring you any profit. That's why you need to consult with your real estate agent about current market trends before you decide what changes to make. The golden rule of home remodeling before selling you have to know is: you have to keep potential buyers in mind. Therefore, let's talk about remodeling mistakes that can cost you money when you sell!
Swimming Pool Addition
The average cost of installing an in-ground pool is between $30,000 and $60,000. That's a lot of money! Unfortunately, this home improvement increases your home value by an abysmal 7%. Sure, Floridians love relaxing by the pool on hot summer days. However, not everyone wants to deal with the required maintenance, insurance, and liability problems. Additionally, a pool is a deal-breaker for people with kids that don't know how to swim.
Therefore, if you're not selling a house in a neighborhood where every house has a pool - don't build one! The fact is your investment will be much higher than your profit. It's not a home remodel you want to throw your money at.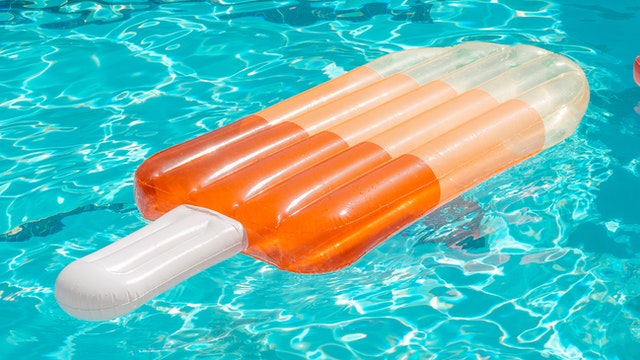 Swimming pools are often customized remodeling projects, not something you do to sell your home.
Turning a Garage Into Another Room
Another one of the remodeling mistakes that can cost you money is converting your garage into a living space. Many people think that having an additional room is a huge plus. While this is partly true, it's never a good idea to turn a garage into another bedroom or a home office. Why? It's simple, actually.
People use garages for everything and anything. According to professionals at getmovedtoday.com, many people use garages as additional storage spaces in their homes. This is why you need to keep your garage as is if you want to sell your home! Not everybody needs an additional room, but everybody needs as much storage space as possible. So, if you think about it, the traditional garages are the ones that will increase the value of your home.
Installing a Hot Tub
While hot tubs are pretty cool, it's not a good idea to use them as an investment project. They will cost you thousands to install, and then you'll end up with a poor ROI. One of the main reasons for this is that hot tubs require constant and expensive maintenance. Additionally, they can be a potential safety hazard for children. We suggest going for a more budget-friendly option and re-glazing your existing tub. You can do this for about $1,500, and your tub will look like new. The bottom line is - bigger is not always better. When it comes to bathroom remodels, modesty is the way to go.
Installing Expensive & High-Tech Appliances In The Kitchen
Just like the bathroom, the kitchen remodel should be minor as well. Investing a bunch of money in the latest and trendiest appliances will just break the bank and nothing more. You might think the high-tech oven will blow the prospective buyers' minds, but the reality might be they don't plan on cooking or baking at all. Maybe they will use the kitchen just for making their morning coffee. Therefore, major kitchen remodels are usually a massive waste of money. Instead, you should invest in repainting the cabinets and replacing the cabinet fixtures. These minor upgrades will bring you more profit than any expensive appliance.
Of course, if your appliances are extremely outdated, you should definitely purchase some new ones. However, you can go for a more budget-friendly solution for your kitchen remodel and also make it more sustainable. For example, add a fridge with an Energy Star certificate. This is one of the simple and sustainable home improvement ideas that will go a long way with potential buyers.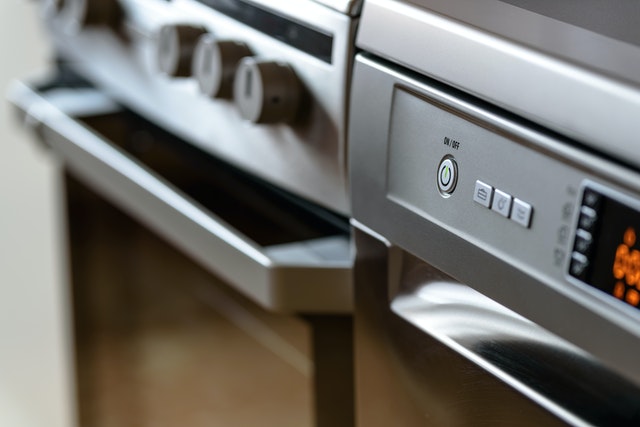 Investing in expensive kitchen appliances won't bring you anything - you'll just waste your money
Overpersonalizing
It's great that you like bold colors, quirky tiles in the bathroom, and wallpapers on the walls. But that's the thing - this is great for you. As mentioned before, the golden rule of home remodeling before selling is that it doesn't matter what you like. You'll have to do what appeals to prospective buyers. And maybe you hate neutral colors, but you'll have to deal with it if you want to sell your home for top dollar. Of course, you can add a little personality to your house, but don't go overboard. Keep the balance between neutral and personal. That's the perfect recipe for a home remodeling project with a high ROI.
Making Additional Room Out Of Closet
You can easily hear a prospective buyer say there are one too many rooms in the house. However, you won't ever hear them saying the same thing about the closets. In fact, you're far more likely to hear them counting the closets and saying there aren't enough of them. So, if you have an urge to turn your closet space into another bedroom or a home office - fight it with all the power you have. It's definitely one of the remodeling mistakes that can cost you money when you sell. Prospective buyers simply like to see they will have space for all their clothes and other stuff. And if they, down the road, decide to embrace this transformation, that'll be their own decision.
Our suggestion is always going towards more closet space. For example, if you have a small room next to the master bedroom, you can turn it into a walk-in closet. That will certainly win you some extra points and increase the value of your property.
Turning Remodeling Into DIY Project
This one might not be an actual project, but it's definitely one of the biggest remodeling mistakes that can cost you money when you sell. Unless you're a professional electrician, contractor, or carpenter, you shouldn't take on this home remodeling project alone. Your lack of experience can easily lead to expensive damages and significant issues. If you try and do something yourself, prospective buyers will notice it. And you need to present them with your home in the best possible light. Therefore, we suggest hiring professionals to handle this project and help you sell your home for a significant profit.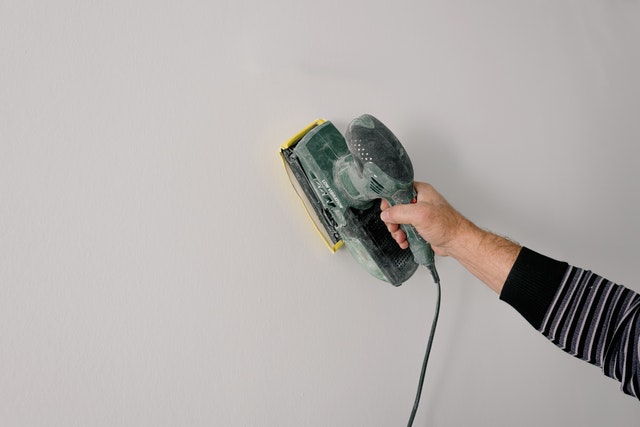 If you want to do a remodeling project that will bring you a higher profit when you sell your home, don't turn it into a DIY project.
To Wrap It Up
All things considered, bigger is definitely not always better, especially when it comes to home remodeling projects with a high ROI. It's easy to get caught up in the moment and go overboard with renovation ideas. What you need to do is sit back and carefully think about the projects that will bring you profit. In this article, we listed some of the biggest remodeling mistakes that can cost you money when you sell. So, make sure to avoid them when you start planning this big project!
---
Photos used:
https://www.pexels.com/photo/modern-bathroom-interior-with-freestanding-tub-6207947/
https://www.pexels.com/photo/popsicle-shaped-pool-float-7294561/
https://www.pexels.com/photo/close-up-photo-of-dishwasher-213162/
https://www.pexels.com/photo/repairman-polishing-wall-with-construction-tool-5767957/
---
‹ Back