Blog
Key Things to Consider When Building an Outdoor Kitchen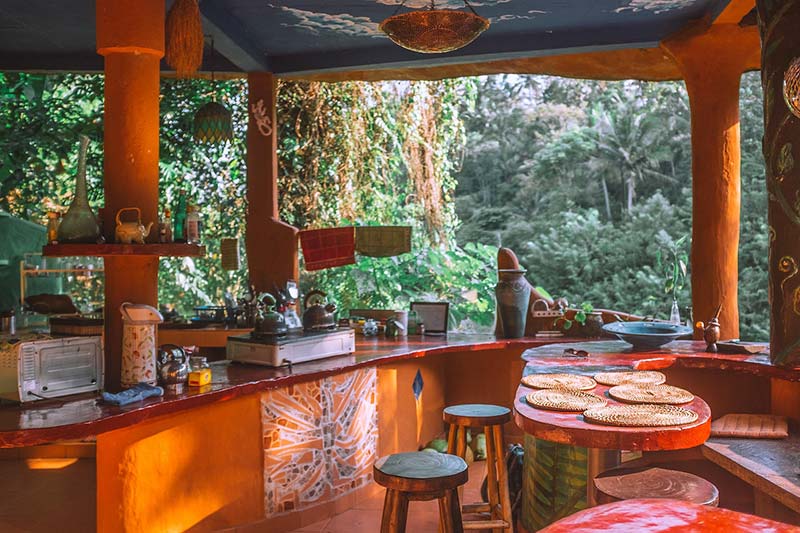 If you want to elevate your outdoor living space, building an outdoor kitchen may be just the thing to transform your backyard into a functional and stylish entertainment hub. The thing is, kitchen renovations are both demanding and interesting, but when it comes to constructing an outdoor kitchen, things become more interesting, and you will find out why. With an outdoor kitchen, you can enjoy cooking and dining al fresco with family and friends while adding value to your home. But before you start designing and building, there are key things you need to consider to ensure that your outdoor kitchen is both safe and functional. This article will explore the essential factors to remember when building an outdoor kitchen, whether you are renovating your existing space or starting fresh in a new location.
Choosing the right appliances and materials
Choosing the right appliances and materials is crucial in this situation. The first appliance to consider is the grill, as it will likely be the centerpiece of your outdoor kitchen. When selecting a grill, consider the size and fuel type, cooking performance, and features that suit your style. Additionally, you should evaluate the material and finish of the grill. To ensure that it will withstand the outdoor elements and provide long-lasting durability. Another crucial aspect to consider when choosing appliances is the countertop material. Your countertop should be durable enough to withstand outdoor weather and cooking activities. Furthermore, it complements the overall style and design of your outdoor kitchen. Also, granite, concrete, and natural stone are popular for outdoor countertops as they are heat-resistant, easy to clean, and sleek.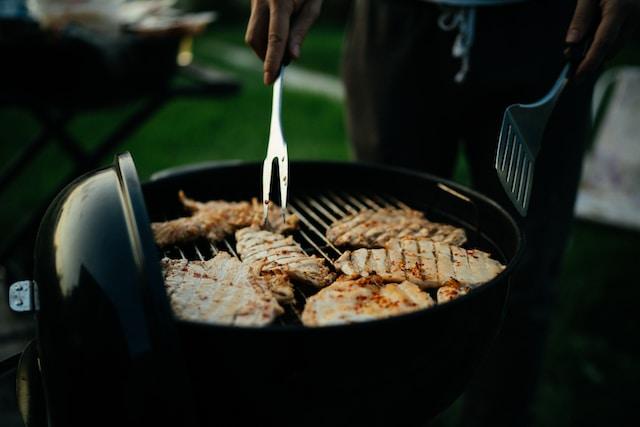 The first appliance to consider when building an outdoor kitchen is the grill.
Selecting the right sink and faucet
Aside from appliances, selecting the right sink and faucet is also important when building an outdoor kitchen. Your sink should be large enough to accommodate your cooking and cleaning needs and be made of durable materials that can withstand the elements. When choosing a faucet, consider the style and functionality that suits your needs. What else is important is that you ensure it is made of rust-resistant materials.
Renovating your house to accommodate an outdoor kitchen
If you think about renovating your house to make space for an outdoor kitchen, there's no doubt it can be a huge undertaking. So, you'll need to think carefully about where to put it. If that means knocking down walls or extending your patio, it's not a job for the faint-hearted. But don't worry. You don't have to do all the heavy lifting on your own. For instance, if you need to move furniture during the renovation or building process, a good option is to leave heavy lifting to pros who provide labor-only services. At the same time, you focus on other aspects of building an outdoor kitchen. In addition, hiring labor-only services for this kind of work will guarantee safe and efficient handling of everything, which can prevent any potential damage to your home.
Plan for adequate ventilation
Ventilation is a critical aspect to consider while building an outdoor kitchen. To minimize smoke and grease accumulation, lower fire danger, and maintain a clean and odor-free outdoor kitchen, you must learn how to choose the right ventilation. Planning is necessary for proper ventilation, which includes choosing the best location and kind of ventilation system and assessing your equipment's ventilation needs. Therefore, don't underestimate the importance of proper ventilation - it can make a significant difference in the safety and functionality of your outdoor kitchen.
Prioritize safety
While building your dream outdoor kitchen can be exciting, it's important not to overlook safety. Prioritizing safety is crucial to prevent accidents and injuries while cooking and entertaining outdoors. So, take the necessary precautions, such as installing non-slip flooring and ensuring proper lighting, to minimize the risk of slips, trips, and falls. Additionally, ensure your appliances are installed and used according to their instructions to prevent fires or gas leaks. Finally, consider investing in a fire extinguisher and smoke detector to ensure you're prepared in an emergency. You can enjoy your outdoor kitchen with peace of mind by prioritizing safety.
Moving and building a new outdoor kitchen
If you're moving to a new home and planning to build a new outdoor kitchen, there are a few important steps to take before diving into the project. First, assess the new outdoor space by evaluating its size and shape. That will help you determine how much room you have to work with and what type of outdoor kitchen setup will work best. Next, consider the location and orientation of your outdoor kitchen. That will affect how you cook and entertain in the space and can also impact your ventilation needs. Finally, think about the style and design of your new outdoor space, including any features you want to include in your new kitchen.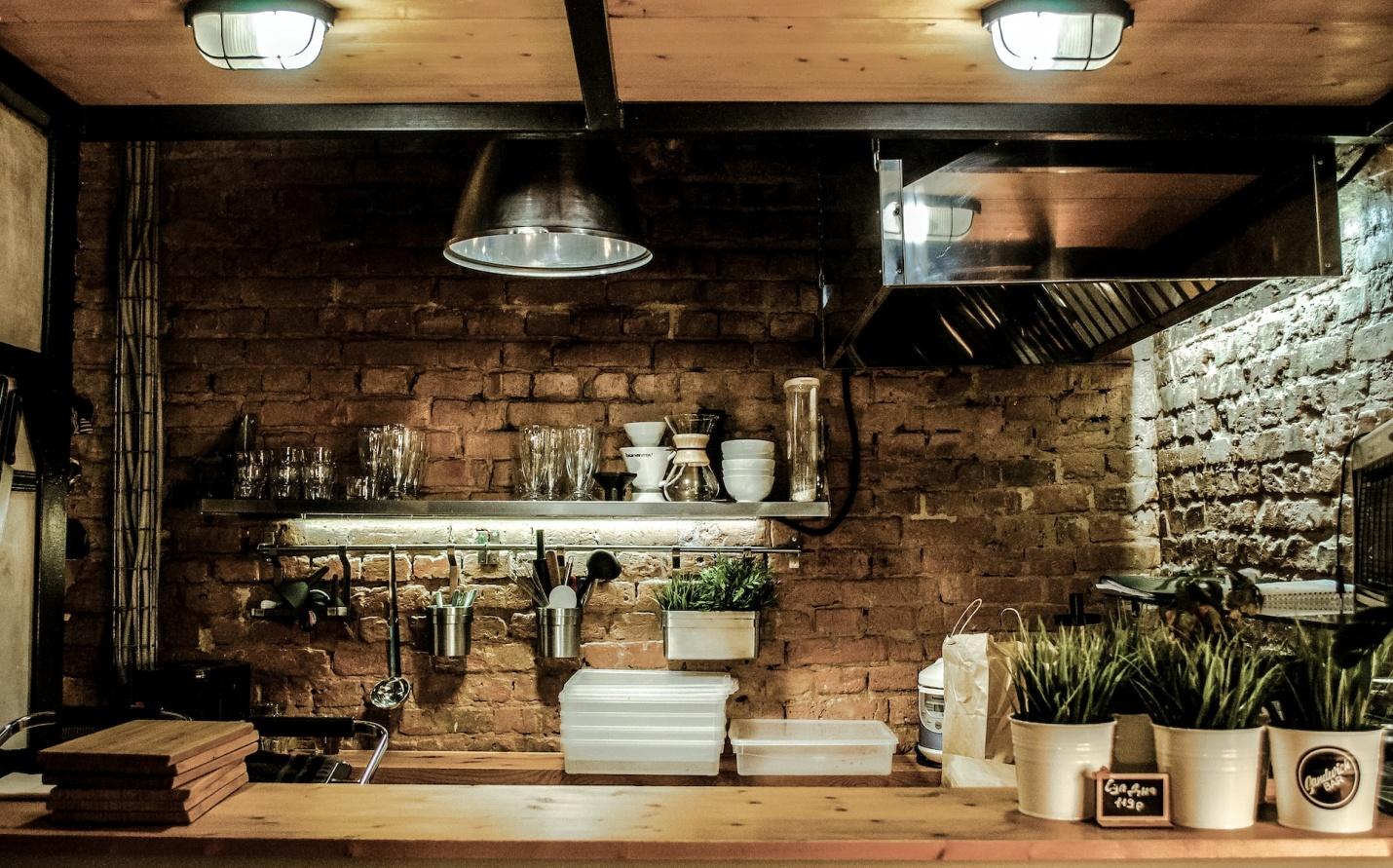 Consider the appearance and layout of your new outdoor kitchen.
When moving and building a new outdoor kitchen, don't forget to set aside enough time for packing and protecting your items. As Big Man's Moving Company experts advise, this is a crucial step in the process that can take considerable time. Proper packing and protection can help ensure that your items arrive at your new home in good condition, ready to be unpacked and set up in your new outdoor kitchen. So take the time to plan and make sure you're ready to move and build your new outdoor kitchen with confidence.
Put aside enough time to properly package and safeguard your items
Final words
Building an outdoor kitchen can be rewarding and exciting, bringing friends and family together in a beautiful and functional space. Also, creating an outdoor kitchen is one of the best home remodeling ideas, the outcome of which you will enjoy. However, it's important to consider all the important factors to ensure your outdoor kitchen is successful. Remember, it is all about creating a space to enjoy the outdoors and make unforgettable memories with loved ones. It's about savoring delicious meals and creating a welcoming atmosphere that draws people together. So whether you're renovating your house or building a new outdoor kitchen, let your creativity and passion guide you, and don't be afraid to dream big. With the right mindset and careful planning, you can turn your outdoor space into an oasis of comfort, joy, and inspiration.
Images Used:
---
‹ Back