Blog
Best Home Remodeling Ideas for Spring
Remodeling homes is something that many people want to do; however, they may be unsure when it would be the best time to get this task going. It is challenging to tackle this project during fall and winter because of the unpleasant climate, and the summer can get too hot. That's why spring, with its moderate climate, is an ideal period to freshen up your home. That can be paired perfectly with your big spring cleanup to kill two birds with one stone. Still, you may have difficulty choosing the best remodeling options for your home. That's why we at Rose Building Contractors would like to share what we believe are the best home remodeling ideas for spring.
Building a new room addition is a great remodeling idea for spring.
A significant home improvement is creating another living space in your house or apartment, which would be helpful for college students returning home, elderly couples, or house quests. The warmer spring temperatures are more suitable for these constructions than the winters, which can cause damage to your walls. Another great idea would be to add a room adjacent to your dining area or kitchen. It will allow you to spend more time with your family while preparing dinner. And this is one of the home remodeling ideas for spring that we recommend the most. There are many other renovations you can use. Some of them are kitchen and bathroom additions. For example, if you desire more counter space and a more open concept, you can push out a wall and create a more functional space.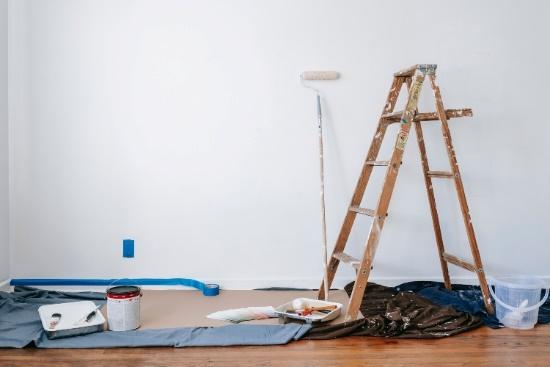 Some home renovations can be done by you, but additions are best left to professionals
As far as the bathroom goes, by creating a more free area, you will be able to build a master bath that has many perks, such as a soaking tub and a luxury shower, or even create a quest bath. If your home needs more work or storage space and you do not possess a garage, you should consider installing it because it can benefit you enormously. You can store your belongings during the cold months or even make an apartment studio to rent them. With this, you can make more space for storage so you can free up your attic. However, renting a storage unit would be the best option if your house severely lacks storage capacity.
Changing the wooden floor will give a glow to your home and refresh it.
Having old, dusty, and filthy wood will give the wrong impression of every residence. Also, it creates a bad picture, leaving someone to view your place as untidy and messy. The colors fade away over time, and stains that are there, are easily seen. When repairing your floor using the sanding or re-staining method, you are bound to run into a lot of dust and debris. And that's why this is done in the spring season when you can open your windows and let the fresh air come in. Sometimes, the wood can be revived by buying a store chemical kit for cleaning. When planning to make some changes, check if your floor is in a room full of moisture or with temperature fluctuations. In this case, we highly recommend that you pick the engineered flooring.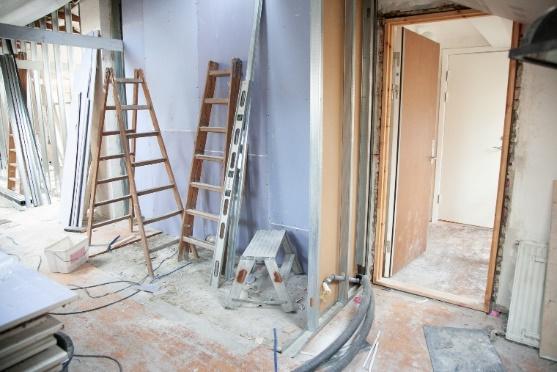 Expect a lot of mess when using home remodeling ideas for spring.
That represents a type of flooring made up of thin layers of wood that are bonded together, and these boards are usually topped off with a layer of hardwood of many kinds or a lamella. So, when it comes to home remodeling ideas for spring, this was a sale show.
New colors are a fantastic way to light up your home and make it more spacious.
Choosing the right paint colors is one of the most fun ways to make your interior look brand new without spending too much money on new things. That way, you will give the impression that your home is more significant than it is. Painting your walls in neutral colors is a great start, for example, white and blue. For spring, trying bold and vibrant colors that match your accessories, like rugs and pillows, is good. Another advice is to put soft colors on the frames on your windows or use floral shades. This advice is helpful when it comes to small bedrooms and small bathrooms. Another important thing that plays an essential role is the room's lighting. The light source, such as yellow light, should be soft and pleasant for your eyes.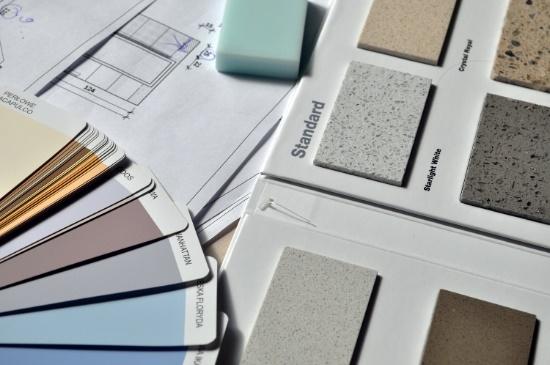 Painting your home walls with darker shades can make the space look smaller.
A new windows style is a great home remodeling idea
Windows can get significantly damaged in the cold temperatures, and if you see cracks or have dual or triple pane windows and spot condensation between them, you know that is a sign that new windows must be installed. In this change, embracing one of the top window trends is a great solution. Even if your windows have not yet reached the end of their lifespan, everyone wants them to be by their needs. Maintaining your privacy and allowing sunlight to get through is an important goal for this topic, and decorative glass windows with patterns are an innovative option to provide you with the best comfort.
Spring is the perfect time for backyard parties that you can host or outdoor barbecues with your loved ones. With a window renovation, one of the best home remodeling ideas for spring is to build a patio and install a door. On it, you can relax with your quests, and by using sliding doors, you can connect your home to it. Also, this is one of the most accessible home renovations you can do, so you can avoid spending a lot of time and money on it.
In conclusion
Renovating your home is a daunting task, but that's nothing you cannot overcome. In this article, we wanted to show you the best home remodeling ideas for spring. We hope these tips will help in your efforts to make your house as beautiful as possible for this upcoming spring.
Photos Used:
---
‹ Back