Blog
Kitchen Renovations for Your Rental Property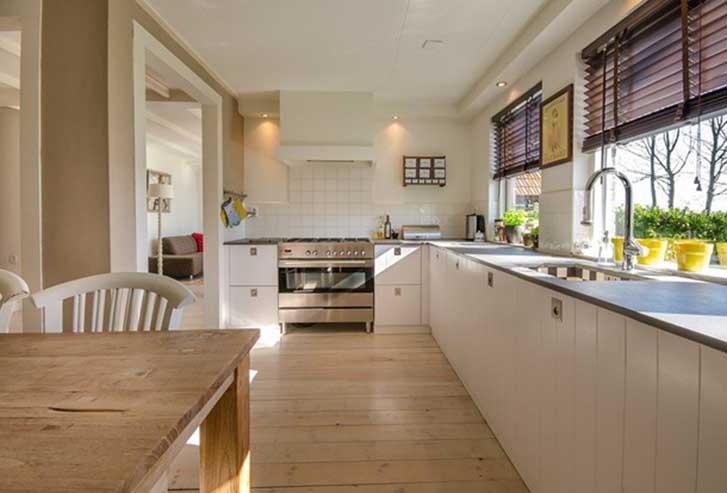 When it comes to maximizing ROI for your rental property, it's important to have a long-term strategy in mind. Renovations are a major component of any long-term plan – as a rule, the more you invest in your own property, the better your returns (as long those renovations have mass appeal). With this in mind, when was the last time you upgraded your kitchen - the metaphorical heart of the home?
By making small adjustments to the interior décor in your kitchen, you could increase your rent by as much as 10 to 30 percent. Any investment in the range of $2000 to $3000 should do the trick. At the end of the day, kitchen renovations are more about making a stellar first impression (with considerations for functionality) among prospective lessees.
There are so many upgrades you can focus on, ranging from high-end appliances and luxurious quartz countertops to underfloor heating and sophisticated cabinetry. But in this quick guide, we'll go over some mandatory renovations that we feel could significantly spruce up your kitchen without breaking the bank.
Give it a Clean, Uncluttered Aesthetic
Your kitchen needs to look nice, if not jaw-droppingly stunning. It should inspire tenants to take action and quickly sign on the lease form. But how can you decide which colors and visuals will appeal to your prospective tenants? A good idea is to stick to Scandinavian principles for interior décor with mass appeal - choose a minimalist design with clean lines and a neutral color palette.
There is no need to opt for busy prints and colors because you could drive a small percentage of tenants away. Cut out the clutter. Minimalism is good because it gives your tenants room to make their customizations – again, without the bank. As a rule, leave those details to the tenant.
Buy the Right Materials
Cheap things get the job done, but they are too fragile for use over the long term. They devalue your rental property and require multiple do-overs that end up costing just as much as high-end materials. So, why not cut to the chase and choose the high-end materials from the get-go? This depends on your budget and if you can squeeze a little extra, you could install quartz countertops for a chic look.
For the finishing on your wall panels, cabinets, doors, and so on, choose HPL. It is not only durable but also has mass appeal.
The Lighting Makes all the Difference
Approach lighting from three aspects: i) general lighting, ii) accent lighting, and iii) task lighting. Task lighting should provide your tenants with targeted illumination in areas such as cabinets, countertops, stoves, and the sink. The accent lighting is used purely for decorative purposes and complements the overall color of the room. It should highlight paint colors and draw attention to focal points in the kitchen (such as wall paintings, galleries, etc.).
General lighting includes mostly ceiling lights and wall sconces; they provide enough lighting to illuminate the entire kitchen. It's a nice balance between accent lighting and task lighting.
Buy the Right Appliances
This is where functionality meets aesthetics – you should focus on buying appliances that help your tenants complete their daily tasks. Don't go for cheap stuff because it will break and require more investment in the long run to fix. Find something that is affordable, easy to clean, and doesn't require much maintenance. Consider buying used appliances if they are in good condition.
Pro tip: Make sure you provide your tenants with instructions on how to take care of these appliances and remind them of their obligation to carry out repairs in case of breakdowns due to misuse.
Wrapping Up
The market for tenants is getting increasingly competitive and you should give yourself every possible advantage to stay ahead of the curve. A well-designed kitchen that looks good and provides basic functionality will go a long way in attracting high-quality tenants. Today's tenants have a lot of choices for rental properties and appreciate a good kitchen.
For more tips on affordable kitchen renovations, contact your property manager to provide recommendations based on trends and tenant preferences.
---
‹ Back