Blog
8 Pet-Friendly Home Renovation Ideas
8 Pet-Friendly Home Renovation Ideas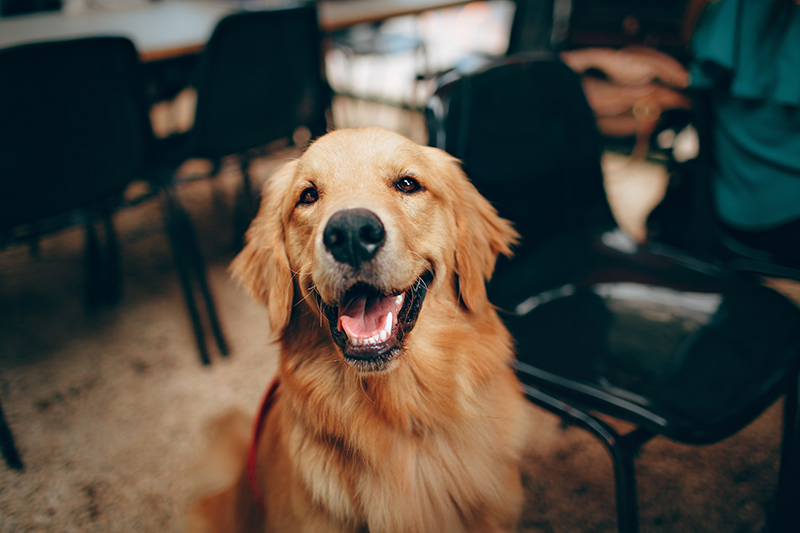 Pets are any human's best friend, so it's a great idea to make our homes as pet-friendly as possible. With just a couple of these pet-friendly home renovation ideas, you will make your and your pet's lives easier and richer.
Pet feeding stations
Why settle for ordinary bowls in the kitchen corner when you can create entire feeding stations? When renovating your cabinets, you can add a built-in feeding station on the side. It's a discreet way to save space and remove the risk of your pet moving the bowl around the house and making a mess with their food and water. You can even add a faucet above the water bowl to easily refill the bowl. If you aren't looking to make big renovations like this, you can find feeding stations that you don't have to build into your kitchen cabinets. They can be just as beautiful and helpful as a built-in feeding station, and you will even have more flexibility in choosing where to place them in your home. You can combine the feeding station with a shelf to hold all of your pet's food and snacks.
Turn the space under the stairs into a pet area
One of the best ways to utilize the extra space under the stairs is to turn it into your pet's very own room. It's an easy renovation that you can even DIY instead of hiring professionals. Add a large pet bed to cover the floor under the stairs. Remember to put all of their toys in a toy box under the stairs. To hide the area, you can either build in a pet door or buy decorative drapes. Either way, it will look gorgeous, and your pet will surely love it. If you are just about to get a pet, these renovations will make taking care of them much easier. After some time, they will become your best friend. The effects of pets on an owner's recovery during addiction treatment or any other personal crisis are fantastic because they can support your mental health during a difficult period. They will provide you with unconditional love, companionship, and many hours of fun. In return, we can ensure that their home is a comfortable, fun place that makes them happy.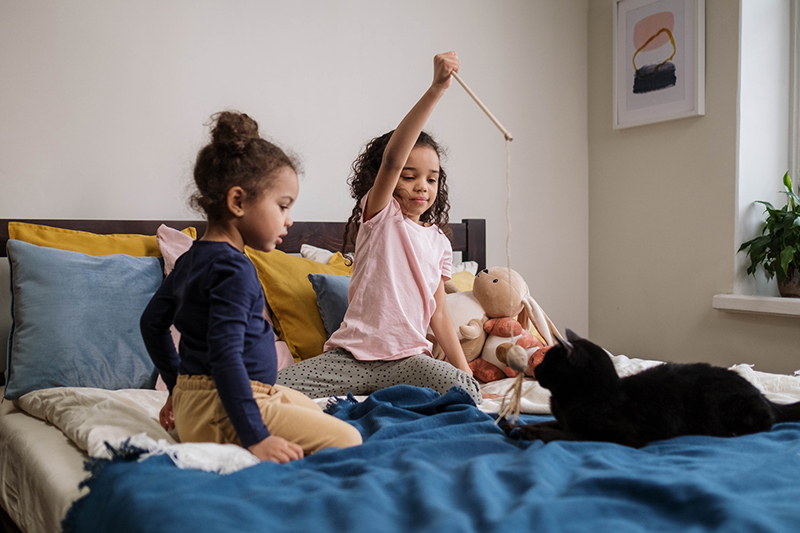 Cat climbers are an amazing pet-friendly home renovation idea
Cat climbers are a fun and versatile addition that you can put in your home. You can put a small climber in the corner of your room or build them into the walls all over your house. It's a great way to enrich your cat's life and a fun way for them to exercise. There's a large variety of cat climbers, including beehives, cat posters, and cat floaters, so you can combine them to create a perfect climber for your cat that will also match your house. It's an excellent solution for your cat's exercise needs as you don't lose any floor space.
Add a litter cabinet
A suitable replacement for ordinary litter boxes is litter cabinets. They are great for keeping litter out of sight and managing unpleasant odors. You can buy a premade litter cabinet or build your own in a few easy steps. They can look like any other cabinet in your home except for a cat door on the side. Decorate it with a mirror above or some pet-friendly plants.
Install pet doors and gates
Adding a pet door to your front door is a must. Don't stop there – add a pet door to other rooms in your house by installing a discreet pet door. These doors pass through the wall and end in the open shelving in the room next to them. It's a neat way to give your pet access to all the rooms in your home without keeping all the doors open. You can even put a pet door through your cabinets, which would lead to your backyard.
On the other hand, installing gates can give you peace in rooms such as the kitchen or your home office. You can add a standard pet gate or a sliding one. An even better idea is adding a classic Dutch door to your kitchen, which will look great and keep pets out when you need it. You can also make a play area for your pets surrounded by a gate.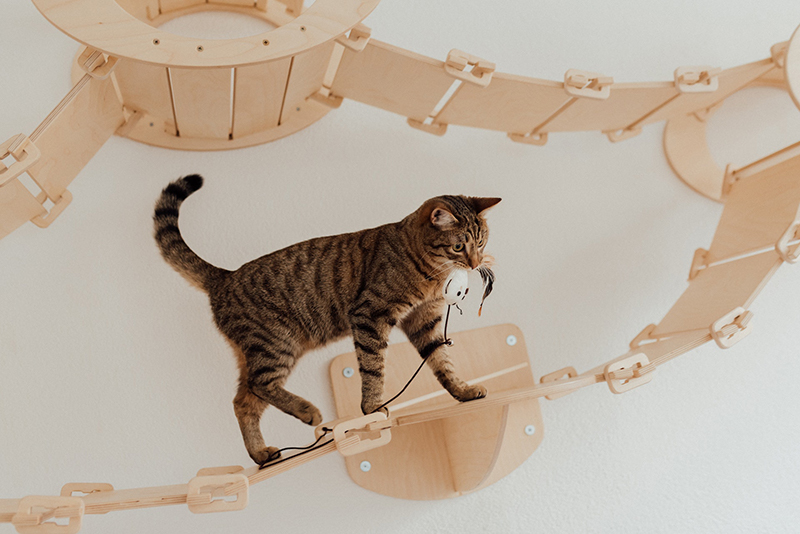 Put a pet-friendly mudroom in your home
Providing a mudroom to clean your pet's paws will increase the cleanliness of your home. It's one of the most valuable investments a pet owner can make. Putting in a pet shower means you'll never have to go to the pet groomer again. A pet-friendly mudroom will save a lot of time and money in the long run. You can install one in your bathroom, kitchen, or laundry room.
Install built-in pet crates and beds
Another great addition to your home, along with pet feeding stations, can be a built-in pet bed. They are great for any empty or awkward corner in your home. The most common area to build a pet bed is on a counter, but you can also make it under your own bed or at the foot of the bed with pet stairs. As for pet crates, you will find that many types of crates are built into shelves, counters, under the stairs, etc.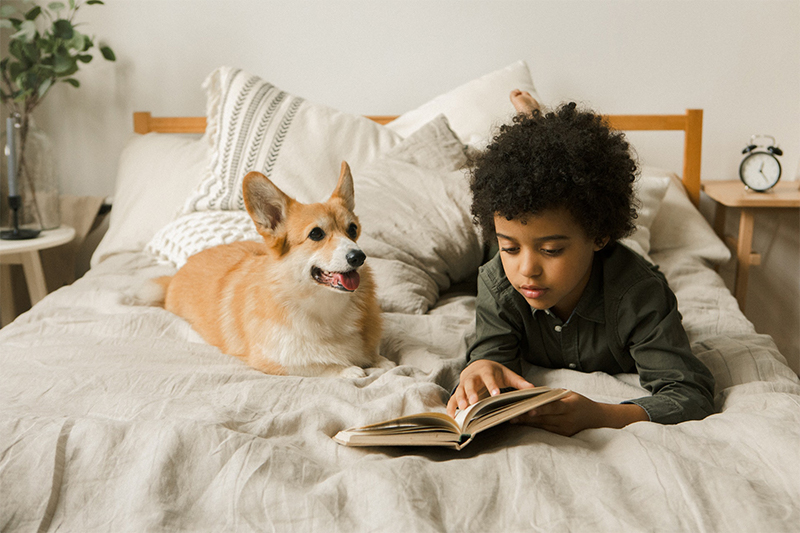 Make storage space for all of your pet-related things
Dedicate some space in your home for storing leashes, extra toys, pet blankets, and accessories. The best place to do so is the entryway so that the leashes and toys are nearby when you want to take your pet for a walk. You can use built-in closets, storage carts, or decorative baskets. The possibilities are endless, and you will surely find something to fit your newly renovated home.
To conclude
You can make these pet-friendly home renovation ideas a reality in almost any home. They are simple, affordable, and won't take up too much of your time. Most importantly, the finished result will make your home look much cleaner and better.
---
‹ Back