Blog
6 Tips for Avoiding Regrets with Your Bathroom Remodel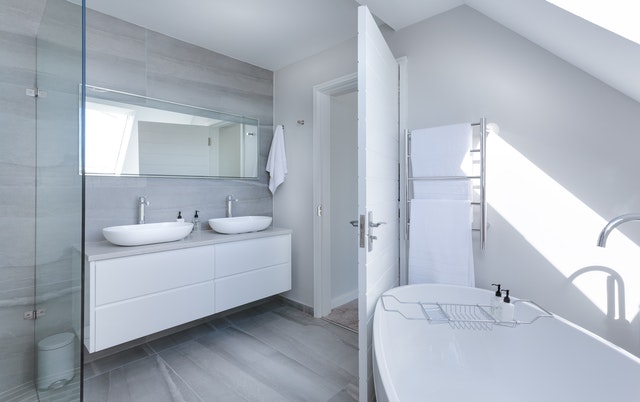 Maybe your bathroom is in terrible shape. Or, perhaps it is just too old. The reason why you decided to renovate your bathroom doesn't matter - what matter is that you have to remodel it! You're already stressed out just by thinking about it. Of course, you are - renovating your bathroom will not be an easy undertaking. Quite the contrary - it will be time, energy, and money-consuming! But, don't worry. As long as you prepare on time and as long as you seek a professional's help, everything will be fine. We are also here to help you out. And we will do that by sharing with you some tips for avoiding regrets with your bathroom remodel. So, keep reading if you want to save yourself from all the possible regrets you can have later on.
1. Not Committing to a Theme
When it comes to avoiding regrets with your bathroom remodel, the first tip we can give you is to choose a theme and sticking to it. There are hundreds of themes out there, so before your bathroom remodel process starts, ask yourself which theme suits your style the most. Maybe that's a theme that matches the rest of your home, and perhaps it is something completely different. You can find that out by looking for inspiration online or searching through home decor magazines and blogs.
Then, once you choose a theme, it is crucial to stick to it. You want your bathroom to have a cohesive look! Mixing and matching items from different themes and styles can make your bathroom look like a hot mess - you don't want that!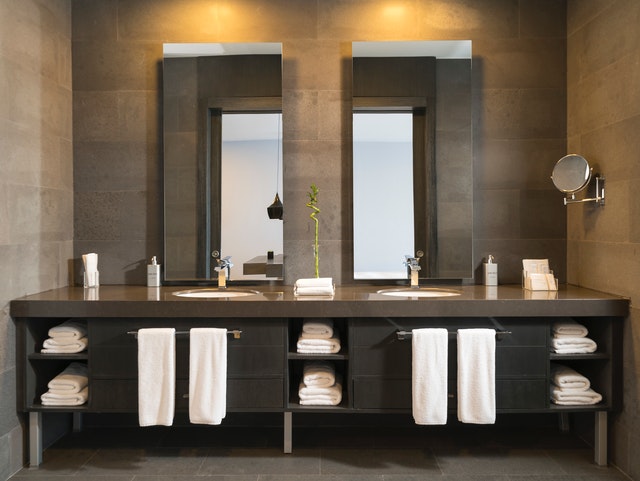 Know your style to determine your bathroom's theme!
2. Not Hiring a Professional
The next tip that can help you avoid regrets with your bathroom remodel concerns a professional's help. Many people believe that they can tackle any home remodeling project all by themselves. But, once they start, they realize that they have made a terrible mistake. Just think about it - if you want to have a smooth and stress-free relocation, for example, would you look for professional movers on bestmoversinflorida.com, or would you move by yourself? You would hire professionals, of course! So, don't start DIY-ing if you don't know what you are doing. Let a professional help you!
3. Not Thinking About Storage Space
Most people who decide to renovate their bathrooms will focus solely on aesthetics. They will spend weeks choosing tiles, mirrors, showers, etc. But, they will not think about storage space even once. However, a bathroom is nothing without storage space - space for putting towels, cosmetics, and other bath stuff, which typically ends up scattered everywhere on the vanity.
Luckily, there is an easy way to avoid this problem and future regrets. Just think about potential storage spaces for your bathroom. If possible, opt for built-in or custom-made furniture. But, if it is not, buy some vanities with a lot of storage and be creative. Talk to your professional ceramist about this one - he will tell you all you need to know about bath renovations of this kind.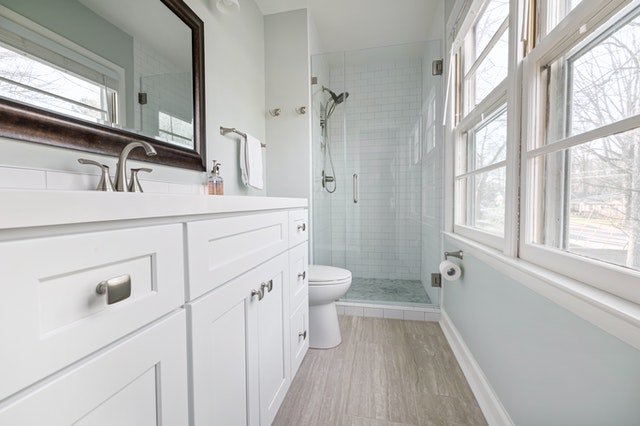 Having storage in your bathroom is of key importance!
4. Choosing Poor Quality Finishes
When discussing tips for avoiding regrets with your bathroom remodel, we cannot but mention choosing poor-quality finishes. This usually happens with rookies and people renovating their bathrooms for the first time! They get carried away with tiles, bathroom furniture, bathroom elements, and all the 'big' stuff, and they are forced to choose poor-quality finishes because their budgets have 'dried up. So, they end up with bathrooms that have miss-matched elements, constant leaks, and a need for frequent repair.
When preparing your bathroom for renovation, that is, when you have a clear space and a clear image of what you want your bathroom to look like, think about all the things you want to fill that bathroom with. And, think about the prices of those things. Put everything on paper, and you will be able to make a plan that will save you from having to buy poor-quality finishes later on.
5. Not Having Enough Lighting or Having too Much of It
Another thing that people tend to forget (and regret) when renovating their bathrooms is layering the light. Installing lights over your vanity mirror or shower is not enough. It would help if you had something stronger than that. But, you don't need something too strong either! A balance is needed! And that balance can be achieved only with proper light layering. Again, talk to your ceramist about it - he will surely give you some great advice on which lighting to choose to create a perfect bathroom ambiance. More importantly, you can spend some time in your bathroom without experiencing eye strain and headaches.
Since you are investing so much of your time, energy, and money in this bathroom remodeling project, make sure it is worth it. Just like previously said, pay attention to every detail. Small things such as the lighting in the bathroom can be one of those things that can transform the entire area and even increase the resale value of your home if you decide to sell it one day.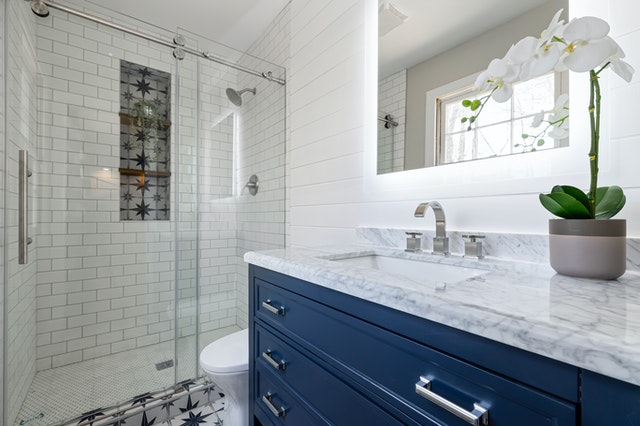 Lighting can make or break your bathroom renovation.
6. Neglecting Proper Ventilation
One of the last tips for avoiding regrets with your bathroom remodel is to be extra careful when choosing and installing ventilation. Not having proper ventilation in your home can lead to mold, humidity, and damp walls. And, you don't need us to tell you how much these can be hazardous for our health and our house's walls. Moreover, not having proper ventilation can also lead to unpleasant smells lingering on for days.
Thus, even if you have windows in your bathroom, don't neglect the power of proper ventilation. Your ceramist or a ventilation specialist can help you choose the right ventilation for your bathroom - so talk to them about it. And, ask them about some other tips for avoiding regrets with your bathroom remodel - maybe they know something we don't.
---
Photos Used:
---
‹ Back