Blog
The Importance of Home Staging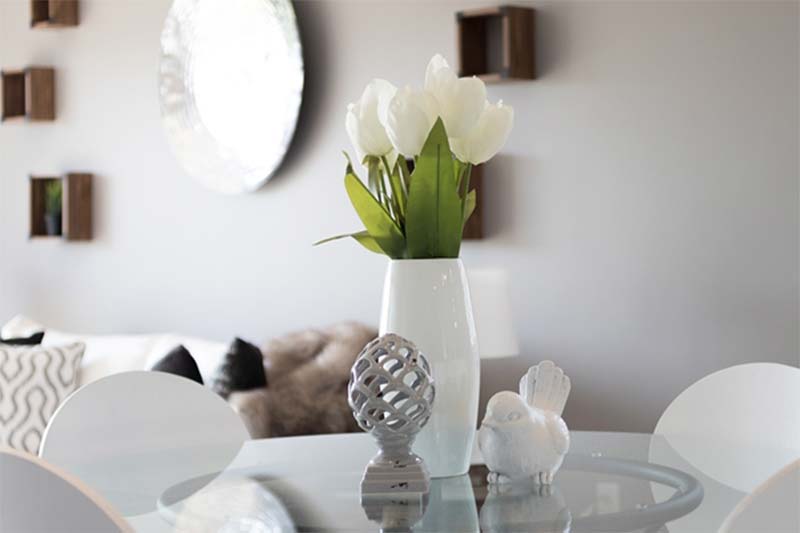 Home Staging
Home staging is a powerful tool that anyone can use to make a good first impression on prospective tenants. Staging a rental unit ensures that tenants see it at its best and what it would look like during their tenancy. And in a crowded marketplace where making a great impression makes all the difference, it's easy to see how home staging has become an important part of the process.
Whether you are a property manager or a landlord, you have a lot to gain from home staging because it sets your rental unit apart from other offerings in the market. Let's discuss the main benefits of staging for property managers.
Making the First Impressions Count
We are all guilty of judging a book by its cover, and rental units are no exceptions. Even the science is pretty strong on this one: first impressions can make or break a transaction (even if the evidence points out otherwise). Rose Building are saying that home staging for property managers can make that first impression, which could have a bearing on their relationship with the tenant.
Staging Fills Vacant Units Relatively Quickly
If properly staged, landlords may be able to decrease the vacancy rate for their rental units. This is because staging shows help renters visualize their life in the home. An experienced stager will display the most valuable features of the home and accentuate them to make the rental unit more memorable and that's why staging is a good quality to look for in a property manager.
Every home has an outstanding feature that can be leveraged when staging. That new bathroom or kitchen you invested in could be touched upon in the staging process, bumping its value even higher.
Get Higher Rental Offers
The importance of staging a rental unit goes beyond aesthetics. When potential tenants have great first impressions of your home and can visualize their life in the rental unit, they will see the home as more valuable. Every small repair and cleaning act you perform can increase the potential rental offer you can expect from prospective tenants.
Less Time on the Market
According to these Redmond property managers staging your rental unit can also decrease its time on the market. If you've been struggling to get high rental prices for your unit, it might be time to give it a makeover. It is likely that tenants aren't matching your price for the home because they are struggling to see themselves living in the home. You may have to experiment with the layout, fix minor damages, and clean the dust.
Most property managers agree that home staging can significantly reduce vacancy rates.
Hide Your Rental Unit's Flaws
Let's get an unfortunate truth out of the way: there is no such thing as a perfect house. There are always a few things that can be improved. It could be the lack of luminosity, a cramped space, or an awkward shape. An expert home stager takes notes of your rental unit's flaws and arranges it in a way that minimizes or even turns the flaws into a positive thing. The trick is to play to your unit's strengths and lower the emphasis on its weaknesses.
If tenants visit your property and see glaring defects, they will instantly be put off. Home staging allows people to see the property as a whole instead of focusing on the flaws.
Wrapping Up - Key Benefits of Home Staging for Property Managers
Home staging can, without question, improve your rental unit's vacancy rate. It creates an emotional appeal for tenants as they find it easier to connect with the space, almost as if they already live there. It also hides your property's weaknesses and accentuates its strengths, often making it look bigger. Lastly, don't forget that staged homes are easier to rent out.
A property manager near you can guide you more about all the tweaks and adjustments you can make to make your property look appealing to tenants. Get in touch with an expert property manager today!
---
Image source: https://pixabay.com/photos/staging-real-estate-tulips-white-2816464/
---
‹ Back