Blog
6 Reasons Why Kitchen Remodels Go Over Budget
Getting ready to undertake a kitchen remodel? Perhaps you're the new homeowner looking to upgrade the room to suit your family's needs; and perhaps you plan on putting your property on the market with hopes of a better return. Whatever your reasons, the way your kitchen is set up definitely makes a difference. It's an investment made to improve either your life or that of the next owner. Plus, if you are looking to sell your home in record time and for a good price, this is a sure-fire bet. Most homebuyers prefer to move in as soon as possible, so they gravitate toward homes with newly renovated kitchens and bathrooms. That's why fixer-uppers usually linger on the market. And the longer your home is on the market, the longer it will take to sell. The only problem is that, more often than not, kitchen remodels go over the budget.
Keep in mind that a complete kitchen remodel may cost you anywhere from $12,000 to $35,000. However, depending on your ambitions and the kitchen properties, you might end up paying double the amount you planned for. So, to help you plan the remodel so that you do not spend too much money, we've rounded up a few reasons why this tends to happen. This way, you'll go into the project fully aware and prepared for potential financial pitfalls.
1. Unrealistic expectations
It is excellent if you have many ideas and projects you want to execute to improve your kitchen. However, setting up unrealistic expectations can lead to costly remodeling mistakes. Remember, the ultimate goal of renovating your kitchen does not boil down to having the most appealing kitchen out there. The point is to improve it to be as efficient as possible. And if you ever plan to sell your home, functionality trumps aesthetics for the biggest number of people out there.
This means you do not necessarily have to invest in state-of-the-art appliances or materials. If your budget does not allow you to buy new appliances, there are other ways to go about it. You could opt for cabinet refacing or repainting to give the kitchen that fresh, crisp look.
Our advice is to do your best to improve the overall cosmetic appearance of the kitchen. So, if the flooring is cracked or made of cheap materials such as linoleum, it is better to replace it with new, appealing tiles. Of course, this will cost money and take some time. However, if you are selling, the potential ROI makes an effort worthwhile.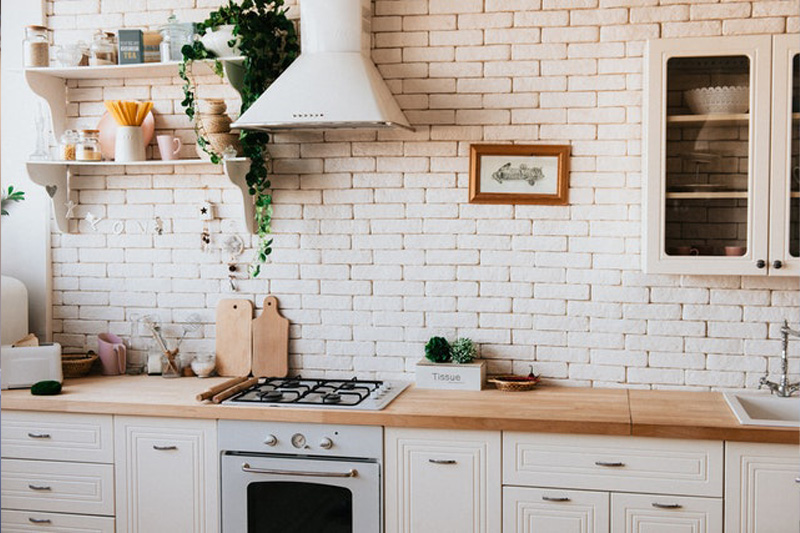 That is why it helps to delineate how much money you are realistically able to invest in renovations. This will allow you to look at home update catalogues and choose materials without breaking the bank. Make sure you have a clear insight into what exactly you are paying for - especially when buying construction materials. So, if you are renovating on a budget, stay within your limits at all costs.
2. Not having a budgetary error margin
Once you decide how much you can spend on the kitchen renovation, you mustn't spend that money down to the last cent. The home updates you opt for might take longer to wrap up and more materials to finish. For example, you could encounter unexpected structural issues like mold or structural rot. These kinds of problems usually necessitate urgent repairs by skilled contractors.
You might even have to move out of your home to make way for such time-intensive and large-scale repairs. Hence, make sure you hire an efficient and reliable moving company such as promoversmiami.com so that you can get your kitchen renovations rolling in no time.
As you cannot really plan for this, it helps to be prepared for such unforeseen circumstances. So, it makes sense to leave at least 10% to 15% over the budget so that you can patch up all oversights or problems if they occur.
3. Making major layout changes
As mentioned, having big ambitions for your kitchen is perfectly fine. The more you make an effort, the better the result. However, completely changing the layout is probably not a good course of action. For instance, most homeowners prefer spacious kitchens with plenty of storage space. This preference might motivate you to add a kitchen island or rearrange the cabinets.
Yet, these kinds of renovation projects require you to demolish existing structures and buy more materials to replace them. It is best to consult a construction company and weigh out the costs and benefits of each approach. Sometimes, making significant layout changes is simply not worth it.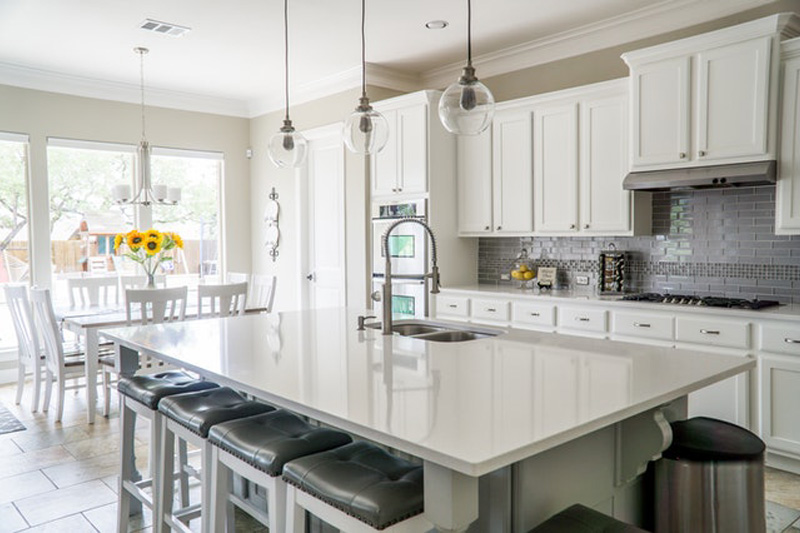 4. Custom cabinets
When cabinets succumb to old age, custom cabinets arise as an attractive renovation option. You might think that homebuyers will be swept off their feet when shiny, brand-new cabinetry encircles them in showings. As we mentioned before, it is definitely better to spruce up the kitchen by investing in cabinets rather than pricey home appliances. However, this does not mean you should splurge on custom-made cabinets. Refaced cabinets can be just as attractive and durable as new or custom cabinets.
5. Luxury countertops
Sure, granite and marble make the kitchen look superb. Yet, this is another point that could make your kitchen remodel go over budget. Nowadays, other materials can be just as luxurious and durable for a fraction of the cost. In that sense, it is unreasonable to insist on having luxury countertops.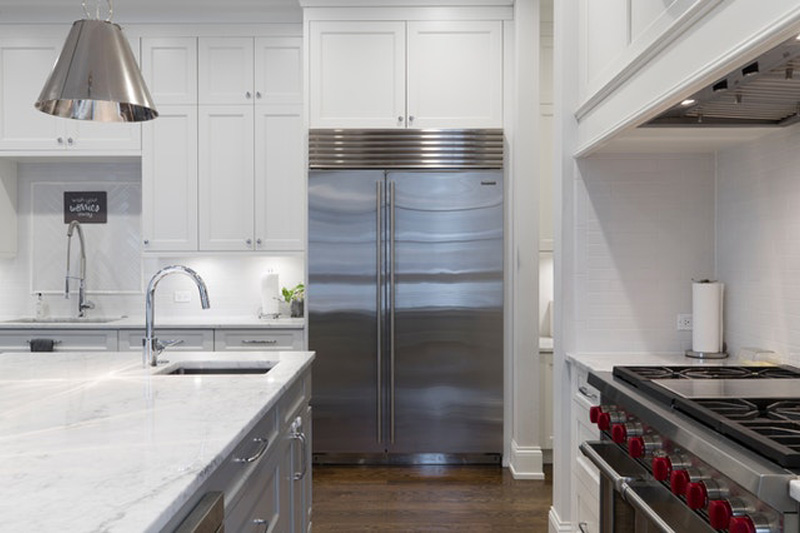 6. Expensive appliances
Buying expensive appliances just for the sake of it is usually why kitchen remodels go over budget. In fact, purchasing state-of-the-art appliances only makes sense if you cook regularly. Of course, you could be swayed into thinking the appliance will last longer if it is more expensive. However, most mid-range appliances out on the market perform just as well as high-end brands.
---
‹ Back