Blog
How to Market Your Rental Property to Seniors
How to Market Your Rental Property to Seniors
---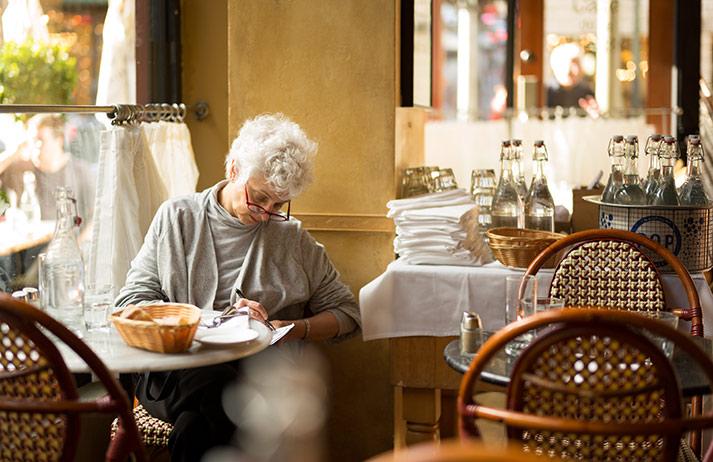 As of now, seniors make almost 17% of the US population. The percentage of the senior population has increased at a higher rate in the last two decades or so, and this trend will continue in the following years. By 2050, the 65 and above population is expected to reach around 22% of the total US population. Landlords should be mindful of these stats because seniors have now become a viable group of consumers for rental properties.
Many seniors who have just crossed 65 are in great physical and mental shape. They prefer to live on their own rather than opting for assisted living and nursing homes. Rental property owners should consider this consumer base when promoting their properties.
Why Do Seniors Make Great Tenants?
Before we share the tips to market rental property to seniors, you need to discuss why they make great tenants. For starters, seniors tend to have a reliable and consistent income stream in the form of pensions, social security, and savings accounts. Therefore, they are less likely to miss rent payments. Secondly, most of them are not an impulsive lot of tenants that tend to change the rental property every year. Senior renters usually live in the same place for a long duration.
Also, seniors are less likely to create any mess on the property or inflict damages like a regular family with small kids. Lastly, with senior tenants, you can rest assured that your property is not being used for any illegal activity.
Now, let's discuss how you can market your rental property to seniors more effectively to get a better response.
Focus on In-Person Interaction
Seniors are baby boomers not as accustomed to technology as later generations. They might be able to explore your FB page or a website for the required information. However, they feel more comfortable when they can talk to a real person and ask them questions. So, when you particularly want to target senior tenants, make sure they can easily reach out to you through phone or in-person.
If you can entertain senior tenants yourself due to time constraints or any other reason, make sure your property manager is always there. Keep in mind that when seniors have to choose between two same properties with more or less similar rents, they are more likely to incline towards the one where the landlord or property manager is just one call or visit away.
Highlight the Accessibility of the Rental Property
A property with better accessibility always remains popular among senior tenants. Therefore, try to tweak your property a little to improve its accessibility, and don't forget to display it in your ads aimed at seniors. For instance, shorter front steps, nonslip flooring, handles, bath steps, and railings in the bathroom, flatter porch are some accessibility features that seniors would like.
You need to highlight all such features via pictures in your social media ads, online listings, and direct mail marketing brochures. More seniors will get in touch with you when they know that your rental property is more in line with their age-related requirements.
Highlight the Accessibility of the Neighborhood
Seniors usually look for a rental property where they can access medical/health care facilities and other amenities without long commutes. If you have a diversified rental property portfolio, pick the properties for senior renters from where the grocery store, medical center, park, library, etc. are within walking distance. Even if they are not within walking distance, a short drive should be sufficient to reach all those essential locations. Similarly, public transit should also be easily accessible from the property.
Highlight all these upsides of the location of your property when you are promoting it among seniors.
Conclusion
The above discussion indicates that you need to focus on more in-person interaction for attracting more senior tenants. Moreover, highlighting the accessibility features of your property and its neighborhood also helps in effectively marketing your rental property to seniors.
If you haven't hired a property manager already, click here to learn more about our services and how an experienced property manager can share some of your burdens.
---
‹ Back