Blog
Home Renovation Projects for More Storage Space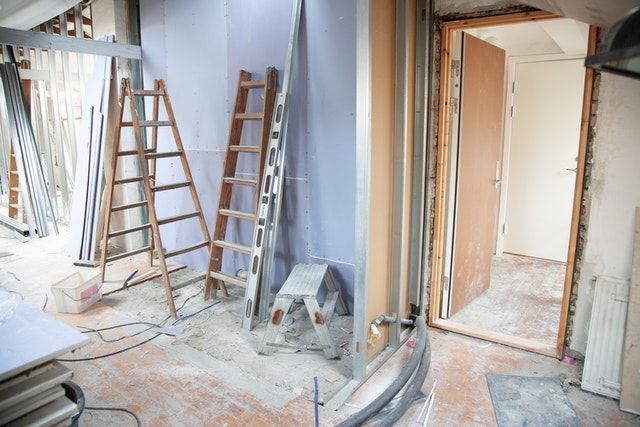 Take a look at your home. Do you have a ton of things scattered around the house? Are your kitchens and bathrooms cluttered with everyday items? Has it become difficult to relax in your own home because you are constantly surrounded by mess? If the answer to all of these questions is YES, then you have to do some home renovation projects for more storage space.
You have to find a way to add more space to your home - space that you will use for putting the items that are constantly on your way. Don't worry - we can help you out with this! That is, we will share with you some renovation projects that will add functional space to your home. These will be the projects that won't leave a hole in your wallet and the projects you can do all by yourself if, of course, you are handy with tools. Thus, if this is something you were looking to find, keep reading. We promise we'll inspire you.
Create an Open Floor Plan for More Storage Space
One of the best home renovation projects for more storage space is creating an open floor plan. We know what you are going to think - how is an open floor plan going to help with storage? Well, it is not necessarily going to help with storage. Still, it will help make your whole home more spacious and comfortable. When you don't have all the walls between your main rooms (kitchen, dining, and living room), your living space will become bigger and more visually appealing. So, before you start adding more storage space to your home, think about this.
If you think that this is going to be a good idea, great! Start demolishing those walls. But, don't do it yourself! You need somebody who knows how to demolish them—somebody who knows which wall is bearing, which wall has wires and pipes, etc. You can hire a team of experts that specializes in these kinds of renovations, a contractor, or a reliable handyman.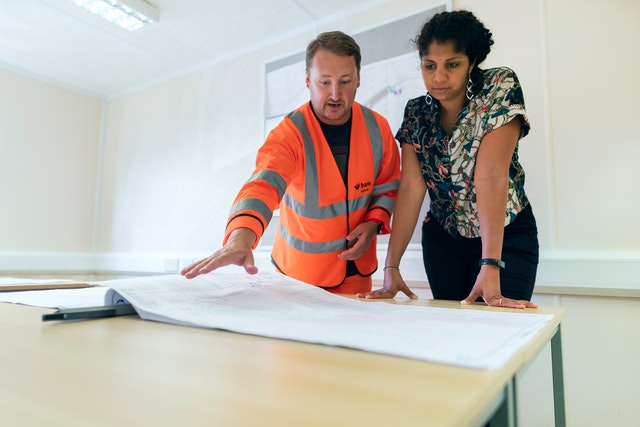 Always consult a trusted contractor before doing a major home renovation.
Create Under-the-Stairs Storage
Guys from getmovetoday.com suggest that if you have many items that you don't want to get rid of, you can consider placing them in storage. But if you don't want to part ways with your items (even temporarily), you have to come up with some creative home renovation projects for more storage space. Let us help you out—create storage space under the stairs.
You will be surprised by the amount of space you will get if you turn your stairs into storage. You just have to be creative with the layout—make some cabinets larger and some smaller so that you can fit all of your items. And, if you don't have enough room under the stairs, no problem, just turn the stairs into pull-out drawers.
Fill Awkward Corners with Shelves and Cabinets
We all have many awkward corners around our homes. Those are spaces on top of our kitchen cabinets, above closets and chests of drawers, corners of the rooms, entryways, etc. There is a ton of space there, but since it is awkward and usually difficult to reach, we leave it be. That is, we decide not to utilize it. But that is a mistake. You can gain a ton of storage space if you utilize those awkward corners. All you have to do is build some shelves and cabinets there.
This is one of those home renovation projects for more storage space that you can do all by yourself. And this is one of those DIY projects that will save you some money. Just measure the size of the empty space, come up with the design of shelves and cabinets, and get that 'image' to your local handyman. He will create the pieces which you can install all by yourself with some nails and a screwdriver.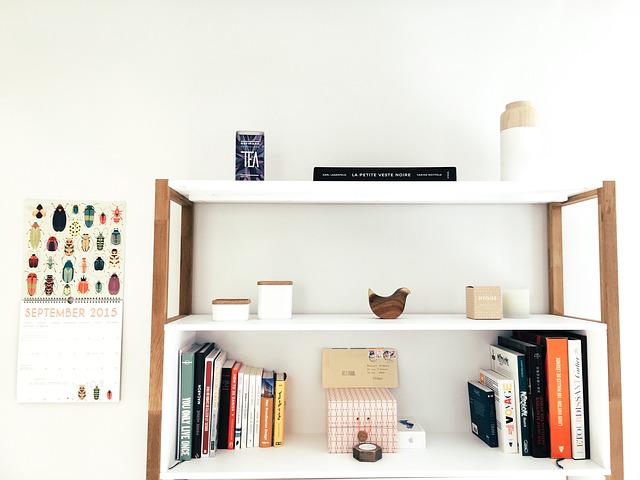 Shelves and cabinets can fit even in the most awkward space giving you more storage space
Convert Laundry Room into a Closet
You have two options if you have a ton of stuff but not enough space to put all that stuff. The first option is to rent a storage unit nearby. Determining storage size is essential. You can rent a big one or a small one—this depends on your needs. That is, this depends on how much stuff you have. The second option is to find a way to better use the space you have.
One of the ways to use your space better is to convert your closet into a laundry room and then use the new space to create a big storage room. You don't need a big laundry room anyway—you just need a couple of square feet to place your washing and drying machines. Then, just find a way to utilize your new storage room—you can fill it with shelves and use it as your party, closet, and an all-purpose storage area.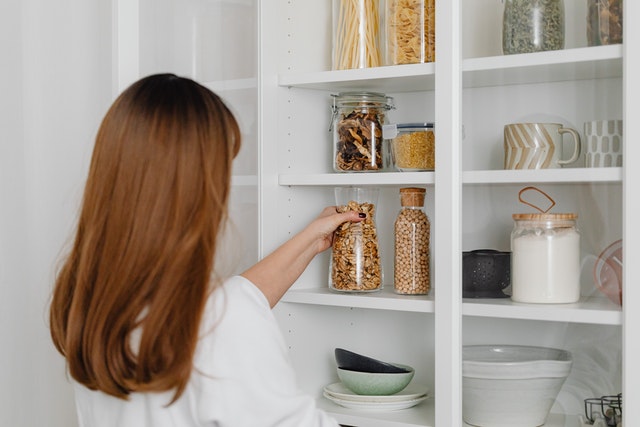 A laundry room can easily become one big storage room.
Find Storage Somewhere Else
Maybe your home is just too small, or maybe you have already done all you could to increase the storage space inside it. If that is the case with you, don't give up - turn to home renovation projects for more storage space outside your home. For instance, that can be some extra space in your garage, barn, or even in the attic or basement, you are not using. You can renovate those areas and add storage elements (shelves, for example) inside. Or, if you are not afraid of home renovations that increase square footage, you can add a small addition to your home. Maybe you can create a pantry next to your kitchen, a closet next to your bedroom, or an additional room on the first floor.
As you have seen, there are many home renovation projects for more storage space; you just have to be creative and resourceful. And, of course, you just have to know what you need and where you need it. Give the ideas from above a chance too—we are sure you will not regret it. But, before you do anything, talk to a contractor or a handyman—they have experience doing these things and can save you a ton of your time, energy, and money.
---
Photos Used:
---
‹ Back