Blog
Guide to buying a house that needs structural repairs
Future homeowners often have to face a myriad of problems during the homebuying process. Some are obvious, minor, and relatively easy to overcome. But, there are other, more significant problems that can ruin your entire househunting efforts. And the home structural damage is a leader amongst them. For most, discovering that a house needs structural repairs can be a real deal-breaker since it's often accompanied by specific complications, additional costs, and risks. On the other side, buying a house that needs structural repairs can sometimes be an excellent opportunity. It will allow you to negotiate a better deal at the moment. And, eventually, it can pose as a potentially good financial investment for the future.
What to consider when buying a house that needs structural repairs?
When a house requires structural repairs, it usually means it has some foundation problems. However, it doesn't necessarily mean something will collapse or fall apart. More often than not, the conditions like small cracks or mold require some degree of repairs or treatments. But usually, it's not something that can drastically endanger your investment. Of course, this doesn't mean everything should be taken lightly. Some areas are more susceptible to this type of damage and may require you to find serious construction contractors. For example, you should pay more attention to places prone to hurricanes and other environmental disasters. However, in other cases, this type of damage usually doesn't happen overnight.
To help you decide if buying a house that needs structural repairs is for you, we'll discuss a few common things you should plan and look for.
Table of Content:
Make complete plans before buying a house with structural problems
Learn about foundation issues
Weight general pros and cons
Inspect the complete property
Try to negotiate the discount
Make complete plans before buying a house with structural problems
If you consider houses with structural damage in your househunting plans, carefully plan your finances. First, you will have to decide on your buying budget. And zealously stick to it unless an incredible offer comes along your way. Yes, you can already plan your voyage and start inspecting Verified Movers to find a suitable relocation company. But, add different mortgage capacities to your search as well. Depending on the type of property, it's not always easy to ensure a good loan.
Also, consider the costs of potential repairs and calculate how much you are ready to invest. Think about which type of damage you are prepared to deal with. In addition, you will need professionals to help you find the property, like real estate agencies. But, in this case, particularly, you will need someone to thoroughly inspect the property.
Finally, there is a matter of insurance. This can be especially tricky if you are searching for waterfront property. Unlike ordinary housings, this type requires additional considerations due to the risk of flooding. In addition, it may contain some hidden costs you will not find with the typical property.
Learn about foundation issues
Plenty of factors can cause structural damage to households, especially in Florida and other parts with mainly tropical weather. Since the soil and moisture in these areas are different, many houses are built to endure the potential problems. But, there are also numerous homes constructed decades ago, where materials are coming to their expiration. Some of the most common foundation problems you may encounter are:
Water damage
Termites and other pests
Cracks in walls, chimneys, or even floors
Unevenness in the floor caused by the subsidence of the foundation
Various types of wall and ceiling damage caused by land sagging
Mold
and many more
The next three are typical structural problems found in Florida and similar places:
Foundation Problems
Compromised siding
Damaged roofs
Worth mentioning, though, is that sole problems may not be enough for serious concerns. However, it's necessary to pay attention if a house is suffering from multiple conditions.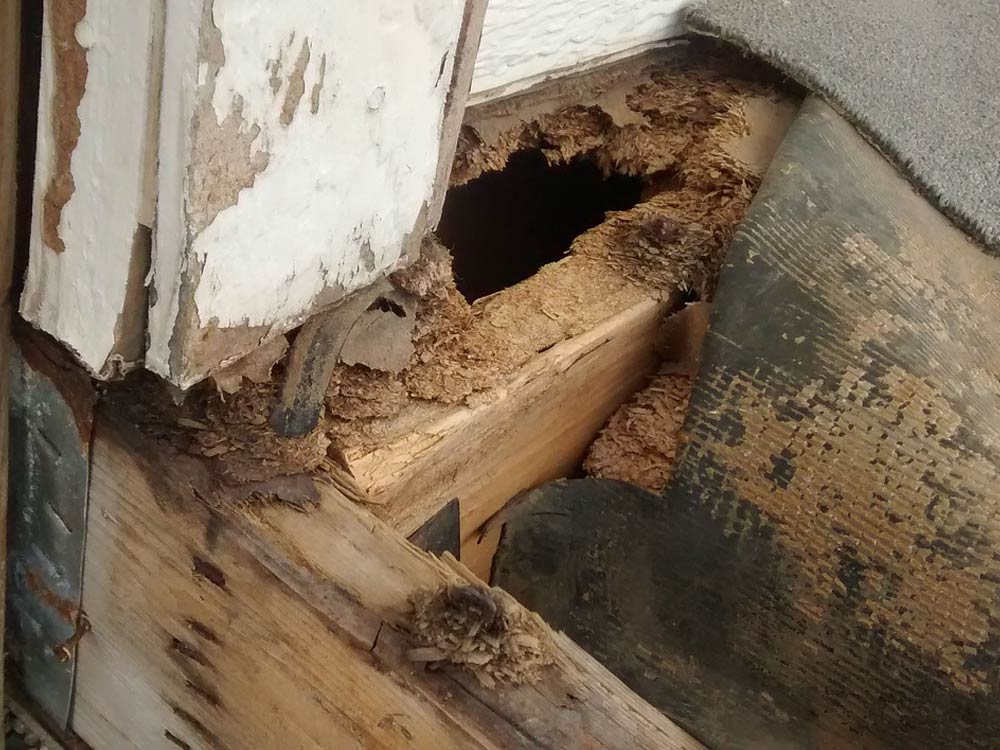 Of all things, wood often suffers the most damage

Weight general Pros and Cons
Buying a home that requires structural repairs comes with a few conveniences:
You will deal with low competition unless the area is popular among fixer-uppers. This means you will have the chance to get a better price.
Sometimes, the costs of repairs can be significantly lower than the discount you get.
The price of property can considerably rise after all the repairs are complete.
However, you shouldn't consider this option if you are not willing to:
Place a considerable effort in negotiation
Pay for a professional inspection
Be ready to walk away in the middle of negotiations
Spend additional money on repairs
Wait until everything resolves
Only after careful consideration should you decide if this is the right option for you. However, once you have a firm attitude about it, focus on other aspects of house purchasing as well. Make sure to contact the right companies and construction professionals. Then you can start looking for reliable movers and thinking about making your relocation done the right way after repairs are complete. Consider other renovation projects that might come later after you settle in.
Inspect the complete property
Not all structural problems are apparent. This is why you need a professional home inspection in place. Most minor issues can escape the eye, and you will need someone to consult you on the matter. Only with the inspector's help will you be able to determine how to proceed onward. This is especially important to waterfront properties where mold, flooding, and salt air corrosion can cause significant damage to both house and surrounding property. After diagnostics, you will have a complete picture of the condition and the steps you might need to take.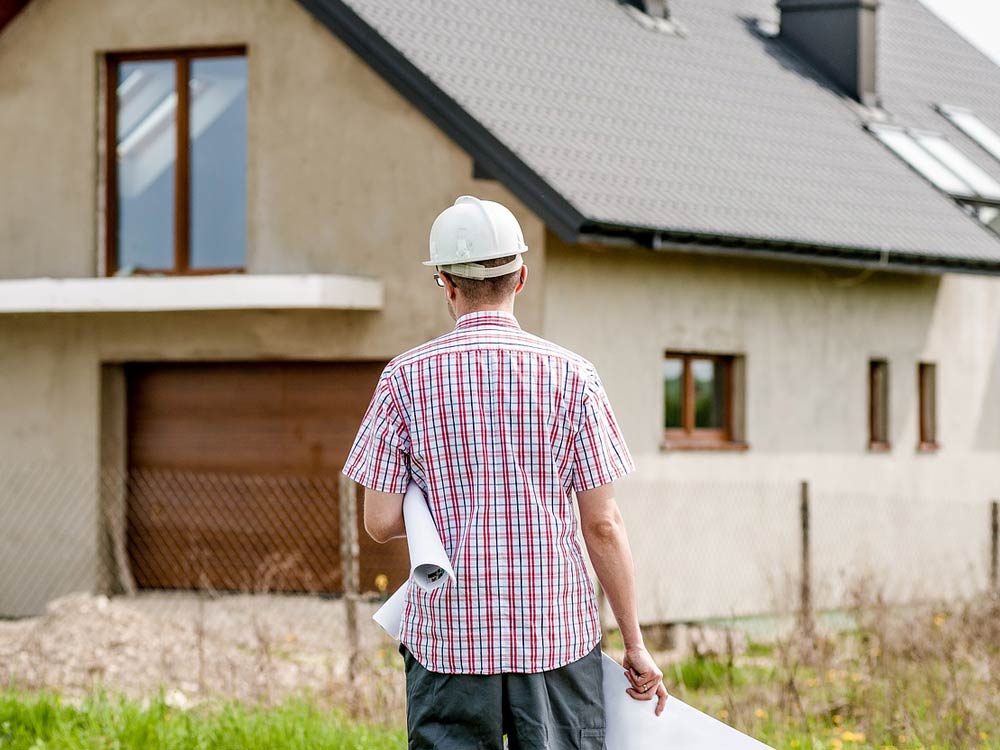 Always ensure expert opinion if you are looking for houses that might need some work.

Try to negotiate the discount
With all the knowledge and reports, you should be in a good situation to negotiate the discount. There are two options here:
You can ask the seller to make repairs before it sells it to you
You can ask the seller to lower the overall price, so you cover repairs with the price difference
If they are not willing to come to terms, you should be ready to move away. Of course, it can be disappointing, but there is only so much you can do with stubborn sellers. However, this is not a desperate situation, no matter how beautiful the house looks at first sight. Remember, there are other houses on the market, and you will have a better chance to make a good deal somewhere else.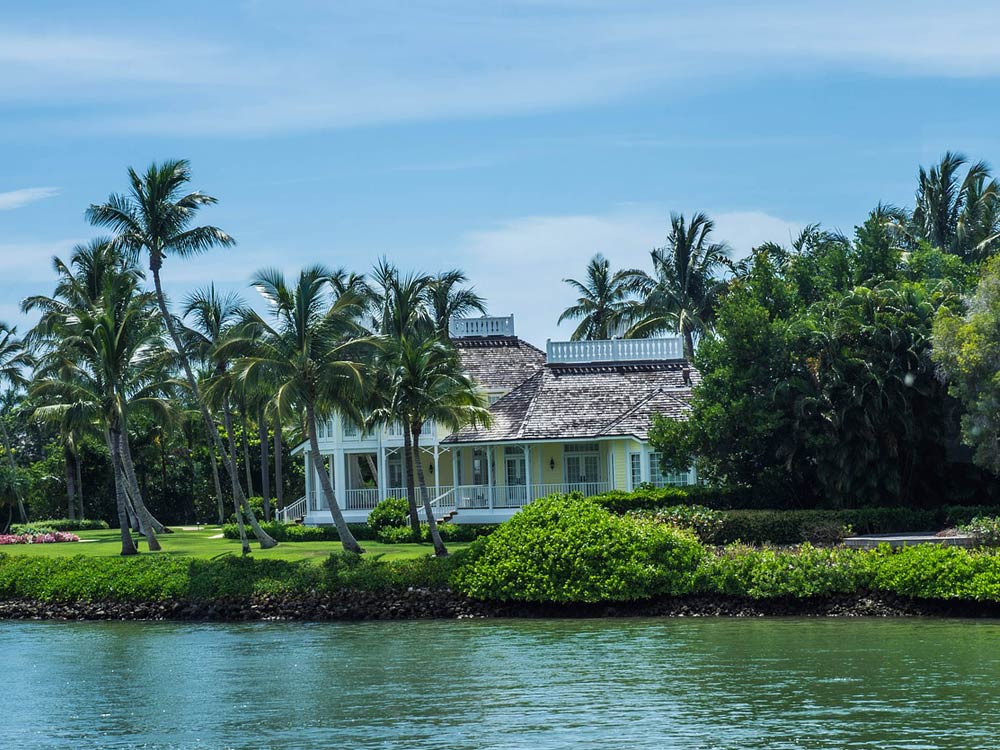 Even if the house is on a beautiful property, sometimes you'll just have to give up.
If you have found a home with structural problems, don't give up on it just yet. Sometimes, with a small investment, you can make it work in your favor. Many people are intent on buying a house that needs structural repairs because they know how to make it work. Yes, it requires some time and investments, but being a proud owner of a beautiful property is worth the trouble, especially if you aim to find a nice property with a stunning view of the ocean.
Pictures:
https://pixabay.com/photos/house-frame-old-vintage-pioneer-736924/
https://pixabay.com/photos/porch-repair-damage-wood-exterior-2421146/
https://pixabay.com/photos/architect-building-joy-planning-1080589/
https://pixabay.com/photos/house-florida-architecture-coast-407949/
---
‹ Back