Blog
Dos and Don'ts for Rental Remodeling from Tenant's Perspective
More than half of the U.S.'s 100 largest cities now have more renters than buyers, according to Money.com. And this figure is expected to continue rising.
Renting is attractive for several reasons. For one, renting provides a lot of convenience. Because as a renter, Cavalier Estates LLC explains, you can live anywhere you wish as long as you can afford the rent.
Renting also provides a lot of freedom from things like maintenance and repairs. By renting a home rather than owning it, you won't be responsible for things like maintaining your yard or fixing plumbing or electrical problems.
That said, renting is not all roses and sunshine. Renting a property limits you on what you can do at the property.
In this post, we'll share with you 7 dos and don'ts you can do when it comes to remodeling a rental property.
Rental Remodels You Can Do
Do #1: Paint Your Walls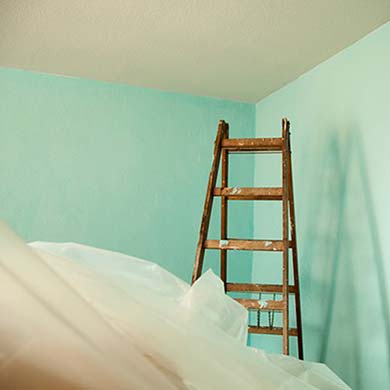 Landlords usually paint their rental properties with a neutral color. This is because their goal is to appeal to as many potential tenants as possible. However, these colors may seem boring or unimaginative to some renters.
It's no wonder then that many landlords allow tenants to paint their rentals as long as the tenant paints it back to the original color.
If your lease isn't clear on whether you can paint or not, make sure to ask your landlord about it. If your request is granted, make sure to follow the rules to the letter. You also want to use easy-to-repaint paint treatments.
And, should you decide to paint your walls dark, make sure to use a primer. This will help ensure better adhesion of paint, increase its durability, and provide added protection for the material being painted.
Do #2: Change the Light Fixtures
Light fixtures can do wonders for your rental home. The right lighting fixtures will make your home feel warm and welcoming, not dark and dingy. Luckily, it is something that most landlords will usually not have a problem with.
Besides, it doesn't require any expert skills and only takes a couple of minutes to do.
Now, lighting fixtures come in a wide variety of types, styles, and designs. When choosing a light fixture for your home, consider the following things.
What kind of voltage is used?
How much does the fixture weigh?
What is the maximum wattage the fixture can use?
What you do in the room and where you need the light to shine?
As you change the fixtures, make sure to properly store the ones you remove. Why? Because you may need to reinstall them when you eventually move out of the rental.
Do #3: Install New Shelves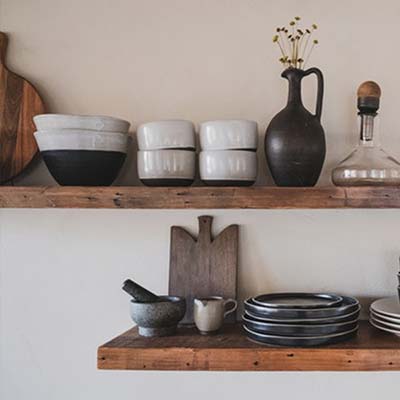 This is also something that most landlords will not have a problem with. However, as with any other project, make sure to consult with your landlord first.
This project may be especially important if you are running low on space in your kitchen. The project is almost similar to installing picture frames, only that this one may require more screws. If you think it's beyond your scope of DIY skills, then make sure to hire expert skills. The last thing you want is to damage the walls.
Do #4: Replace Dated Linoleum
Generally speaking, linoleum usually lasts a long time. According to Flooring Professionals, it can last anywhere from 20 to 40 years. However, poor maintenance can reduce this impressive lifespan to just a handful of years.
So, if the linoleum in your rental seems like it has seen better days, consider replacing it. Luckily, at $150, it is inexpensive. Of course, though, the cost depends on where you buy it from.
Rental Remodels You Should Probably Stay Away From
Don't #1: Major Renovations
This is a rental property, not your home. And, eventually, you will need to vacate it and move somewhere else. Avoid making major renovations such as:
Replacing the carpet
Replacing the flooring in the kitchen or bathroom
Installing a security system
Swapping out appliances
Adding ceiling fans in all of the bedrooms
While these may certainly help improve the home, don't expect your landlord to reimburse you for the costs of the upgrades.
Worse, your landlord may even require you to return the property to its original form.
Don't #2: Changing the Door Locks
Many landlords are usually against this except if there is a compromise to your safety. But even then, make sure to check in with your landlord first before installing new locks.
Don't #3: Let Your Green Thumb Go Wild
Avoid things like building structures, putting in flower beds, installing fences, cutting down trees, or putting in a garden space. These projects may not only be costly but may infringe upon the local council ordinances.
Whichever project you wish to undertake in your rental property, make sure to get the green light from your landlord first. This is the only way to avoid potential issues.
---
‹ Back