Blog
Can You Live in a House During Foundation Repair?
Finding out your house has foundation issues can be pretty disturbing. It might even drive you to immediately pack your bags and leave. At least, that is, until you find a reputable Florida contractor to fix it. Or, it can even make you do something more drastic, like sell and move away in a hurry. On the other hand, it can be a deal-breaker if you're buying a house. After all, it's the foundation. If that's bad, then the rest of the house is even worse, right? Well, not really. In fact, "foundation issues" only sound terrifying. In most cases, the problem is fixable, and it's only the matter of finding a good contractor to handle it in the best possible way. So, that leaves only one question. Can you live in a house during foundation repair?
The simplest answer
Let's put your mind at ease right off the bat. Yes, you can live in a house during foundation repair, in most cases. However, fixing the issue still falls under the Structural Repairs category. It's still construction work and, as such, it will cause some disturbance. Fortunately, though, it's not nearly as disruptive as, say, interior remodeling. Therefore, the decision to stay or go depends entirely on your ability to cope with these disruptions.
No need to give up the comfort. You can live in a house during foundation repair!
How long does foundation repair take?
First, it's important to note that, when it comes to foundation repair, there's no "one size fits all." Many factors dictate how your contractor will deal with the issue, from the type of the foundation to the actual extent of repairs necessary. Therefore, every foundation repair presents a unique set of challenges. And this means there's a lot of prep work involved:
1. Assessment: To address the problem adequately, your contractor will have to visualize it. This entails several visits to your home and, in most cases, some form of "destructive investigation." I.e., they will have to dig around and underneath your house to access the foundation itself. Don't worry, though; they'll repair the damage as they progress;
2. Engineering: Assessment will let your contractor know what they're dealing with. Next, a structural engineer will design, sign, and seal the plans needed for repairs. This is extensive work, as they leave nothing to chance;
3. Permits: As with any construction work, permits are necessary. While engineers devise a "plan of attack", your contractor will help you get said permits. Procuring permits for foundation repairs can take anywhere from one to several months. So, this is the part of the process that usually takes the longest.
4. Materials: Lastly, your contractor will get the materials needed to finish the work and deliver them on site.
Due to all the variables, it's impossible to say how long the entire job will take. Well, at least, not with 100% accuracy. However, there is a silver lining. Once everything's planned, all engineering and permits secured, and materials delivered, the actual work takes only about two weeks to complete.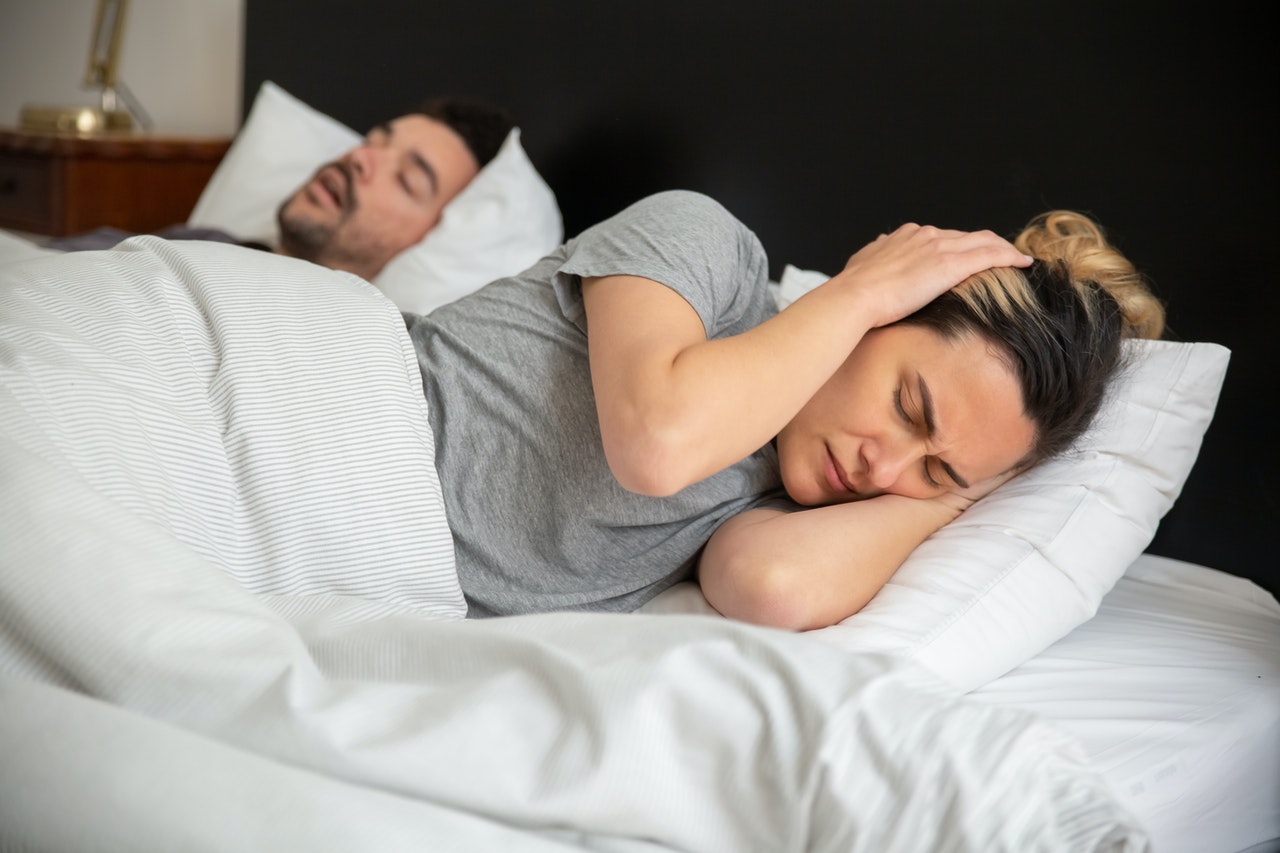 Noise is the biggest problem you'll have if you remain in the house during the repairs.
Living in a house during foundation repairs: what you'll cope with?
Now that you know what foundation repair entails, you can already presume what you'll have to deal with.
The first issue will be the noise. Construction machines aren't known for their subtlety. You're looking at a lot of rumbling and rattling, followed by that annoying beeping of trucks and machines pulling out of your yard. Next, there will be workers. And, where there are workers, there's chatter, pacing, and mandatory occasional shouting. Fortunately, this is also the most significant problem you'll have to face.
Next, there's the possible lifting process. While it's in progress, you'll want to step out of the house. You won't have to, per se. But you'll want to. Hanging around inside the moving house is never a pleasant experience.
Lastly, there will be a lot of mess all around your home. Foundation repair is messy, and cleaning commences only when the work is over.
Moving out during foundation repairs
As you can see, the foundation repair process is more of a nuisance than a disturbance. Even so, there are situations when you'll want to distance yourself from it. Here are some examples:
Working from home: noise will make it next to impossible to focus;
Health issues: if you're sensitive to dust or mold, it's highly advisable to stay away from a construction site;
General inconvenience: in some cases, the contractor will have to "relieve" you of utilities for a certain period. Granted, this is a rare occurrence but, when it happens, it's incredibly annoying.
Delays: Sometimes, despite the best effort of your contractor, the work can take longer than anticipated. This can happen due to a variety of reasons, from poor weather to additional repairs necessary.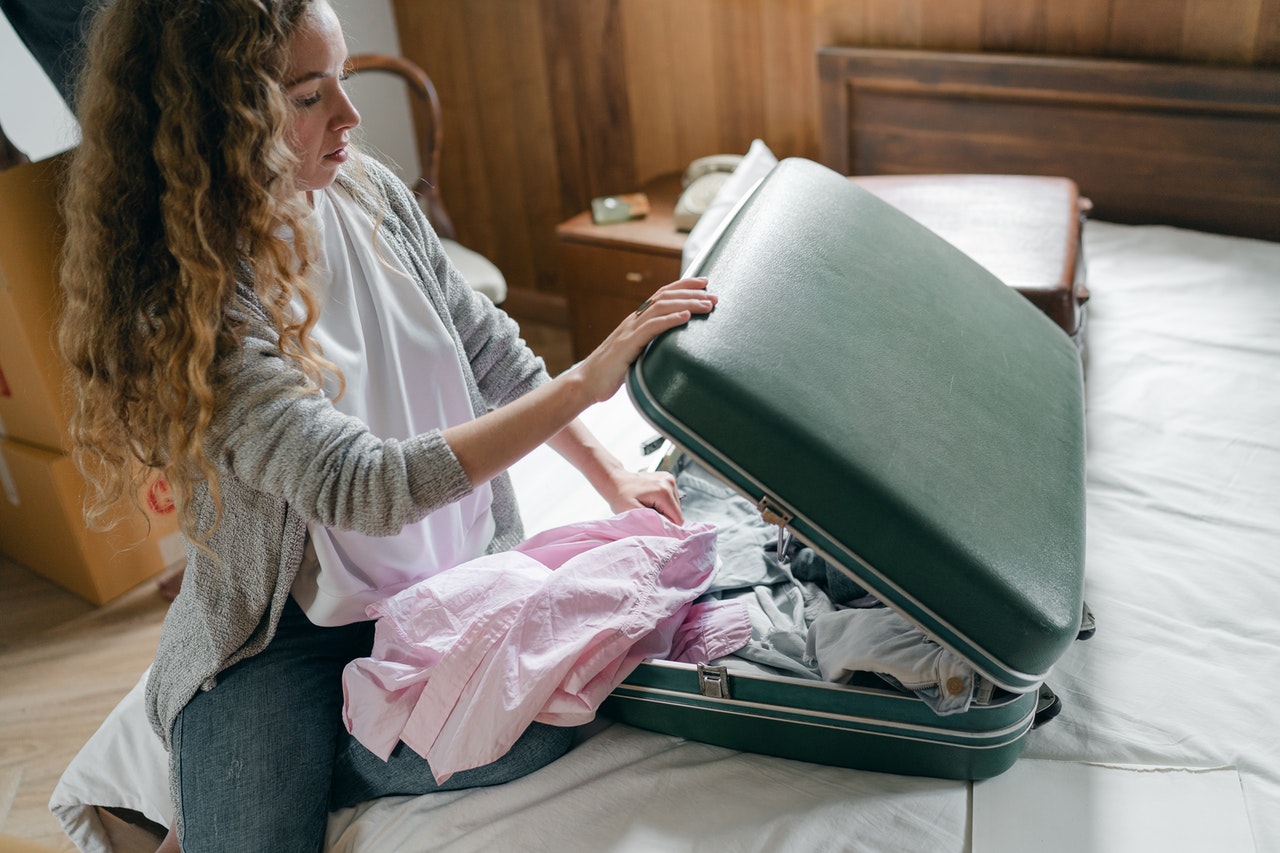 Some situations require you to move out of the house during foundation repair.
So, even though moving out of the house during repairs is optional, in some cases, it is necessary. The major issue here is that you'll have to address the foundation problem ASAP. And, that means moving in a hurry, which is never pleasant. Therefore, it's highly advisable to hire a reputable moving company to help you avoid common moving problems. Luckily, Florida houses many excellent movers, and True Blue Moving Group is only one of them. These companies can get you out and back in record time. So, don't hesitate to turn to them for assistance. You'll find out that it's more than worth it.
Time is of the essence
The most important thing when dealing with foundation issues is not to delay. While you can live in a house during foundation repair, living in it and allowing the problem to persist is the worst idea ever. Foundation issues can only get progressively worse. At a certain point, your house can become uninhabitable. Dangerous, even. Therefore, the moment you notice the signs of foundation issues in your Florida home, don't hesitate. Find a good contractor and schedule a thorough inspection. They will help you catch the problem on time and find the best way to address it.
https://pixabay.com/photos/patch-stone-facade-repair-setting-2328289/
https://www.pexels.com/photo/happy-diverse-friends-laughing-with-smartphone-at-home-3764496/
https://www.pexels.com/photo/woman-in-gray-shirt-lying-on-bed-7556638/
https://www.pexels.com/photo/focus-woman-packing-suitcase-on-bed-4245905/
---
‹ Back