Blog
How to Choose the Right Roof When Building a New Home
If you want to have the best possible roof on your brand-new home, then you need to plan ahead. There's a lot to consider and plan for, after all! And we'll help you do just that with our guide on how to choose the right roof when building a new home.
Setting yourself a budget
The first step in choosing the right roof is always setting a proper budget. Of course, when building a custom home for yourself, you need to be careful of every hidden cost. For roofs, this is made slightly more complicated by the many, many things that can affect them. First, of course, there's the cost of materials themselves. Then, there's the ease of handling the material, closely followed by the actual design of the roof, which can complicate everything and make the job much harder. In simple terms, be careful not to blow past your initially set budget.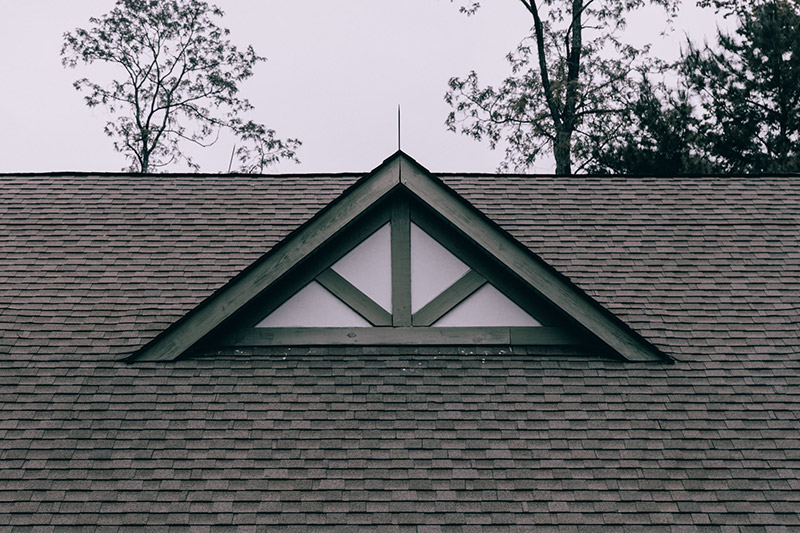 With all of this in mind, here is an overview of the cost and endurance of the materials that can help you choose the right roof for your new home.
Wood
You can't really go wrong with wood unless local circumstances are against you. Wooden roofs are built to last, and they hang on until their final breath, so to speak. Not to mention that they also look fantastic. Additionally, they will strongly appeal to you if you are fond of the natural look and colors in architecture. At the same time, there are rather apparent downsides. The foremost among them is the fact that wood is expensive. Maybe not as much as some of the other roofing material options, but it is definitely one of the more costly options.
Metal
People either love or absolutely detest metal roofs. On the one hand, they can look rather striking and majestic. On the other, they can quickly start looking somewhat scuffed without regular care and maintenance. There is also a genuine concern about adequately dealing with seams. Of course, there is no worry if you're planning on using a roof design without them.
However, this would bump up its price considerably. And that's on top of the already usually high cost of metal roofs. Meaning that if you are looking for one of the cheaper options, this isn't it. On the other hand, metal roofs are one of the most durable options.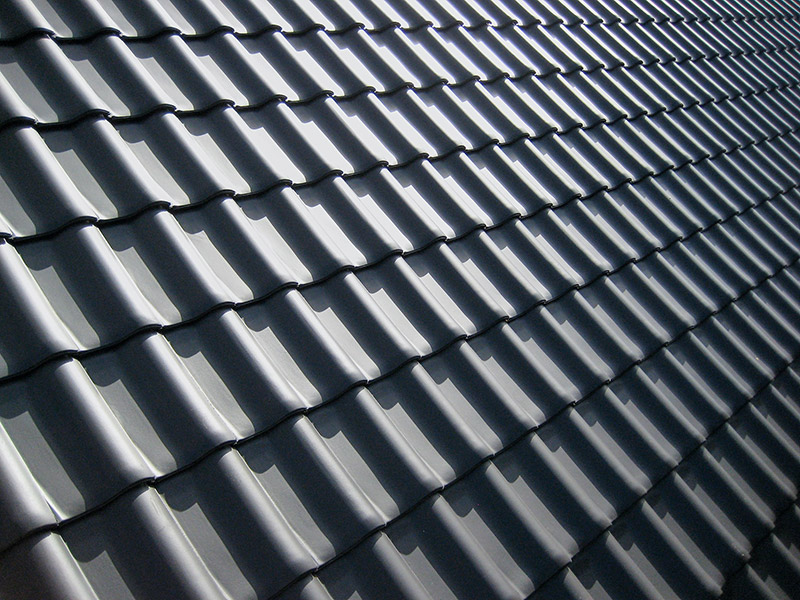 Asphalt
There is a lot to be said about asphalt-based roofs. First, it is admittedly the cheapest option on the list and likely the most widely used one for the same reason. It is also relatively easy to install and even maintain. An asphalt-based roof will also never suffer when it comes to appearances. The many designs of the shingles really give you lots of creative freedom. You have a wide array of colors and textures to pick from to make your roof stand out.
Of course, there is a downside to bring up. If you are trying to choose the right roof when building a new home, you likely don't want to pick a material that requires you to rely on pros more often. Not to say that other roofs don't; it's just that asphalt has the lowest life expectancy out of everything on our list.
Tile and Cement
This is a hard roof to install; in fact, the hardest out of everything on our list. The sheer weight of it makes it an intimidating prospect to work with. It is also, however, extremely durable. If you can get it all set up and adequately put in, it doesn't look half bad, either! After all, tile comes in many, many variations. These roofs are also among the best at keeping water and moisture out of your home. And it's thanks to the materials involved in their construction. The price is relatively affordable for the materials themselves, but know that it'll boost the cost of installing your roof.
Slate
Slate may sound like a bland roofing material due to its association with the color gray. But, the truth is honestly quite different from that! Slate roofs can look visually appealing, and if you are trying to choose the right roof when building a home, they are not a bad choice at all. On top of that, it works really well in almost any climate. Slate is also highly durable, and your roof can last very long with minimal damage. The downsides? It is the second heaviest material to work with on our list, right behind our previous entry, and the cost is absolutely nothing to sneeze at either.
Design of your roof
Of course, you also need to consider what you want your roof to look like. If you opt for a more 'traditional' roof, how steep do you want it to be? And if you are toying with the idea of a flat roof, why? An excellent example of a reason to install a flat roof would be wanting to set up a rooftop garden. However, would a roof like that really protect your home properly?
As Peak Services Las Vegas experts can attest, it would make cleaning any solar panels and similar installations there easier. But, on the flip side, it would also require more frequent cleaning and water control due to how easily puddles might start forming. Toe the line between your desires and practicality carefully!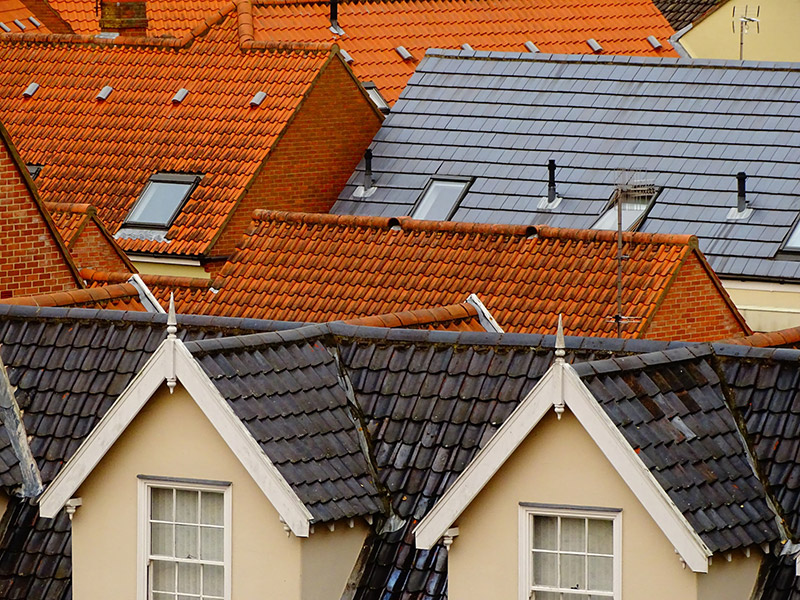 Local climate
As we hinted several times throughout our discussion on materials, the local climate is an essential consideration if you are looking to choose the right roof. For example, wooden roofs do not perform as well in extremely humid and wet climates. On the other hand, a metal roof might make you regret your decision on scorching and sunny days. You may even need to remodel your attic to deal with the problems it can cause! It is a delicate balancing act between realistic needs, the cost of materials, and their longevity.
Final word
Now that you are familiar with how to choose the right roof when building a new home, all that's left is to find one that you like! As long as you keep everything we discussed in mind, we are confident your new home will turn out fantastic.
---
‹ Back