Blog
Homeowner's Guide to Treating Termite Damage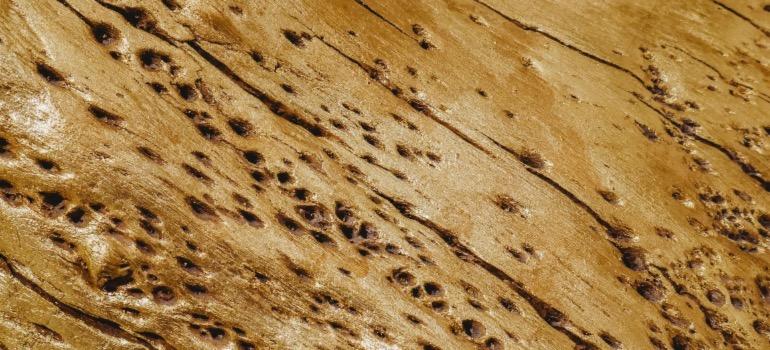 Termite infestation is a problem that no homeowner wants to deal with. These little insects cause billions of dollars worth of damage annually in the US. One of the most complex parts of dealing with them is that these pests reproduce quickly. Within just a few weeks, there may be enough of them to put the very structure of your home at risk. That is why treating termite damage requires you to be swift and well-informed. The more you know about this issue, the more ready you'll be if it ever comes to your home. Of course, the most important thing is to be on the lookout for the early warning signs of a termite infestation.
A termite infestation is stressful. But, if you manage to remain calm, think clearly, and act fast, you may be able to quickly salvage your home. And, if you think you can't do it on your own, you can always call for professional help.
What kind of damage can termites cause?
In general, termites work in colonies, just like ants. However, the reproductive termites of a colony go through a cycle in colony creation. After a colony is established, they will leave it to start another elsewhere. All this is to say that a termite infestation can get out of hand quickly. For this reason, destructive termites such as drywood and subterranean termites can very quickly create severe structural damage.
As we've already stated, keeping an eye out for signs of termite damage is essential. The most common signs would be mud tubes, frass, hollow-sounding wood, noise, etc. Termites can create several types of damage. It's important to know what they are to make a proper restoration plan. You can expect the following:
Termite swarms,
Damage that looks like water damage,
Maze-like designs and holes in wooden items and structures around the home,
Buckling ceilings and walls,
Mud tunnels in your home's foundation create big cracks and fractures.
Whatever the case is, there should be a sense of urgency. Such type of damage (even if it's just cosmetic) you must treat before it goes too far.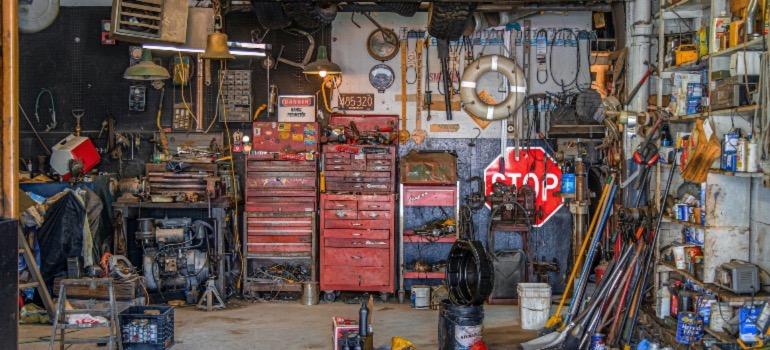 Regular garage maintenance should help you with termite damage prevention.
Some prevention tactics
Before we treat termite damage, let's first go through a few things you can do to avoid even getting into this problem.
These prevention tactics can save you a lot of money, time, and stress:
The outside - When preventing an infestation from the outside, you have to look for any weak points on the exterior of your home (cracks, missing shingles, etc.) and fix them right away;
Chemical barrier - You can also create a protective barrier around your home by utilizing the appropriate pesticides;
Outside wooden features - Once a month, you should inspect wooden fixtures around your home. If you see signs of termite activity there, you can expect them to move on to your home soon;
Check your attic regularly - Attics are frequently overlooked by homeowners and are made of wooden construction. That makes them the perfect place for termites to start colonizing. Look for cracks and holes in its ceiling so that you can effectively stop them from entering your home;
Deal with moisture right away - Moisture attracts termites;
Garage maintenance - The garage is a common termite entryway similar to the attic. Make sure it's properly sealed up, so no creepy crawlies can get in.
The step-by-step of treating termite damage
Call the exterminators
Calling for pest control is the obvious first step for dealing with termite damage. That needs to be done right away. The sooner the exterminators come, the less likely your home will suffer severe damage. Don't forget to find a place to stay while the crew does its job. That isn't always necessary, but it's good to have a plan in case the exterminators ask you to move out for a bit.
Remove wooden and upholstered furniture
One of the first things you must do when you notice signs of termite damage is to take all your wooden and upholstered furniture out of the home. To protect it, you can ask a friend or a loved one for a place to keep your things. Or you can rent out a storage unit where you could take your furniture and keep it in a safe place until the infestation is gone and you have repaired everything.
Remove rotten wood
After suffering extensive damage from termites, wood can start rotting. If this happens, you must remove all the rotten wood before you start any construction or repairs. Additionally, wood damaged by termites is likely to attract them again. Rotten wood is usually quickly noticeable because of discoloration. However, you can also check it by pressing a finger against it. If it starts caving in quickly and leaves a dent, it's likely rotten.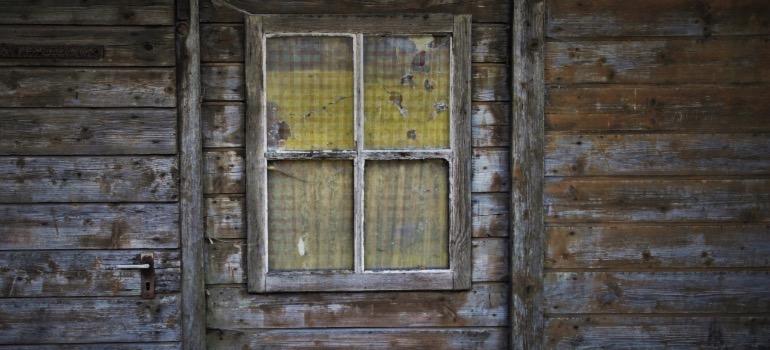 Make sure to remove all rotten wood and repair the areas as soon as possible.
Use wood hardener
After removing all the heavily damaged wood, it's time to fix what you're left with. The remaining wood will likely have holes and cavities that the termites left over. If you stop here and simply let the wood sit with the holes, it will soon become just as brittle and weak as the rotten wood was. If you plan on patching up the wood, it's a great idea to apply a wood hardener as a sort of preparation. Don't forget to carefully pick out the product you'll be using. It must match up with your type of wood and the damage present.
Add wood filler
You can use a wood filler for treating termite damage. You should do this if you can see the full channels and cavities that the termites left over. Remember to apply the filler little by little and be patient. It will likely take multiple applications for it to look good. If you are in a situation where using wood filler is necessary, it's important to remember to keep it dry in the future. Wood filler is very sensitive to moisture, so new cracks might appear if it gets too humid.
Replace all of the damaged wood
When it comes to severe damage where the wood filler isn't enough, it may be necessary to replace all the damaged wood. That is a bit more complicated and pricey. However, if the situation calls for it, it's better to spend the extra money than risk your safety.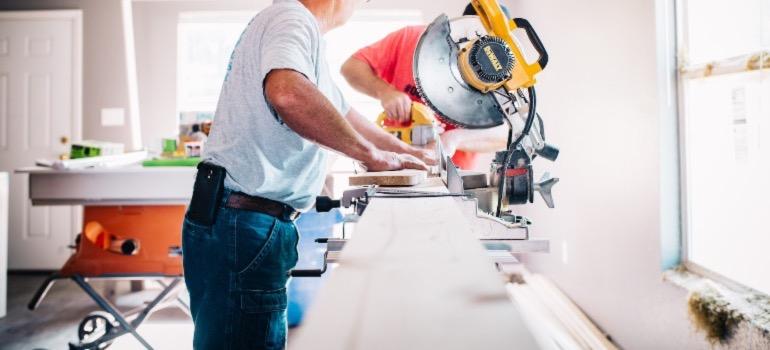 One of the final steps in treating termite damage is simply replacing the damaged wood.
If the wood that needs repairing is a simple plank like a kitchen counter door, you can do it independently. But, if you realize severe structural damage in your home's foundation and frame, you should contact professionals. A structural damage repair is one of those repairs that should be left to the pros. So, if any support beams have been damaged, you should refrain from DIY-ing the fix for your and your family's safety.
To conclude
Termites are terrible pests. And treating termite damage can be very bothersome. But with the correct information and a good restoration crew, it doesn't have to be as big of a challenge as it seems.
---
‹ Back