Blog
Growing With Your Growing Home Business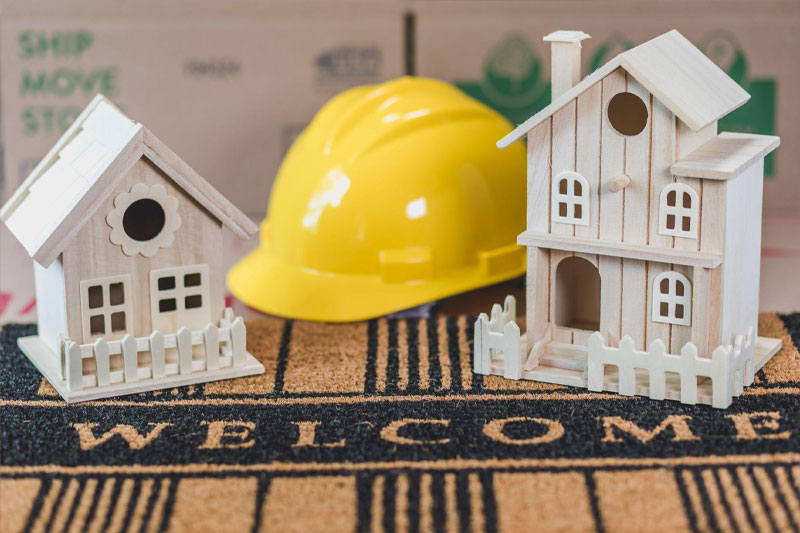 Congratulations, you've done it! Your business has grown so large it's now too big for its own britches—so to speak. It's a good problem to have, but a problem all the same. You're going to have to upsize. You can upsize your current home by adding to it or moving into a larger home.
Growing Your Existing Home
If you have the property and want to stay where you are, adding to your home can be the solution to your need for more space. Hire an experienced contractor like Rose Building Contractors who can work with your plans or design them for you.
Whether you're expanding your attic, basement, enclosing a porch, or adding an entire story, you'll need to familiarize yourself with the codes and zoning laws. A visit to the local planning office to learn what you can or cannot do will help you decide if it makes more sense to add to your existing home or sell and look for a home large enough to accommodate your growing business.
Buying a Larger Property
When buying a larger property makes more sense, you'll have to consider both what's best for your business and your family. Schools are usually a high priority when you have children, but you'll also need to consider your proximity to places important to your business, namely your clients and/or vendors. If your business requires frequent travel, how much time will it take for you to get to an airport? High-speed internet availability is also a must-have for business, but so are playgrounds, restaurants, hiking trails, and entertainment venues for your family. Discussing all these with a real estate professional who is experienced in both the local housing market and business sales can be your best resource.
It's possible you could one day outgrow your new home too. It's important to make sure the home you buy is in a growth area. Doing research on the housing market in any and all the areas you're considering to make sure the home prices are going up, means you'll get enough equity out of yours when you sell again. You'll want to make the home office or business space in your new home desirable to future home buyers who, like you are now, are looking to upsize to accommodate their own business.
While curb appeal is important in any landscaping plans, if you'll have clients visiting, the entrance will have to be free of places where rainwater could pool or where tree roots could become tripping hazards. Hire a local landscaper by checking online sources that provide customer reviews.
If the idea of moving twice doesn't appeal to you, you have two options. Buy a home larger than you think you'll need for where your business is now, or move to a location that has a warehouse for storing inventory or shared office space nearby.
Growing Your Business Knowledge
In addition to increasing your physical space, it will be important, as your business grows, to increase your business knowledge as well.
Management and leadership, marketing, finance, and organization are only a few of the many skills you'll be able to master by going back to school. Getting your MBA can help your business succeed as much, if not more than, any piece of equipment you could purchase. Running a business is not something you can learn as you go for very long. Eventually, you're going to have to understand all the nuances of making your business all it can be.
If you don't want to go back to school in the traditional way because of the time it would take for your business, there are great online courses available that let you earn your MBA while giving you the flexibility to work around your busy schedule.
As Benjamin Franklin said, "An investment in education pays the best interest."
Whether making your existing home larger or moving to a larger home, you can be congratulated on growing your small business. Small businesses are the backbone of any community and, for all your hard work and perseverance, we salute you.
If you're in the Tampa Bay, Florida, area and are interested in custom home coastal zone construction, contact the professionals at Rose Building Contractors in Largo, Florida, at 727-596-2390.
---
‹ Back