Blog
Florida Kitchen Design Trends for 2022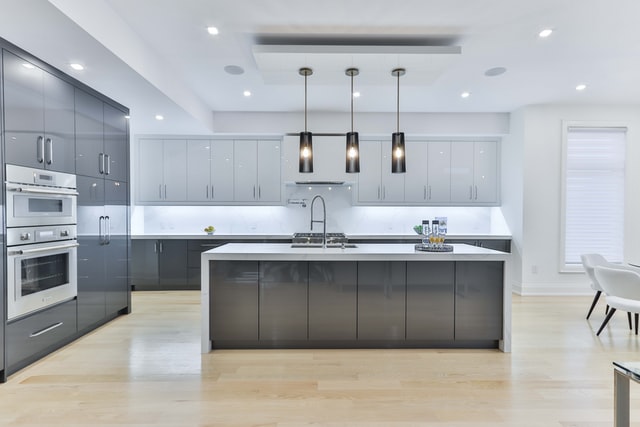 A modern kitchen with gray cabinets and a large kitchen island as an example of Florida kitchen design trends for 2022
They say the kitchen is the heart of a home, and in 2022, this room is finally getting the attention it deserves. This is especially true when it comes to smart design and incorporating tech innovations. Kitchens are becoming more beautiful and multi-functional spaces where your family can do so much more than just cook. The focus is on kitchens that reflect our unique tastes combined with appliances that match all of our needs. If you're looking for ways to give your old kitchen a new glow, or you're moving into your new Florida home and getting a fresh start, we've prepared kitchen design trends you'll absolutely love. We're sure you'll feel inspired to instantly get in touch with experienced Florida contractors and start working on creating your dream kitchen!
Make your Florida kitchen stand out with our kitchen design trends
There's no doubting how the pandemic altered the globe, including how we live (and work) within our own houses. As we all strive to create cozier, colorful, more customized places that better suit our lifestyles. We're moving toward vintage products to give charm and character to every space in the house, including the kitchen.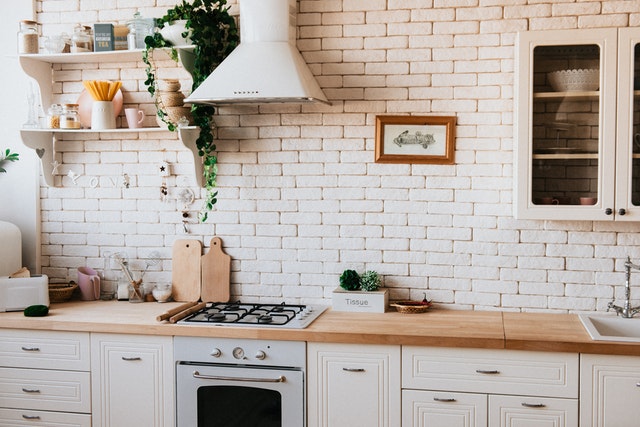 Florida kitchen design trends for 2022 are focused on creating a cozy space intended for much more than just cooking.
If you're moving into your new Florida home but can't seem to find inspiration for decorating it, you've come to the right place. We've prepared a list of kitchen design trends that are big in 2022 and are threatening to stay for a while.
Old is new in 2022
When it comes to kitchen design trends in 2022, the word you'll often hear is vintage. Kitchens are all about incorporating antique pieces into your design. People, especially millennials, are getting more environmentally conscious, so vintage elements showed as a perfect way to battle widespread supply-chain issues.
Adding a vintage piece to your kitchen design will do much more than simply make it look more beautiful. Antiques often tell stories and are a great way to add a personal touch to the space. Think about using an heirloom table instead of buying a new one or filling your cabinets with antique ceramics. If you love DIY projects, you can always find interesting ways to give your vintage pieces a new shine.
In case you don't have any vintage pieces, you can always check out local antique stores and hunt down some treasures. A good idea is to attend garage sales, too. However, if you do find something interesting for your new kitchen, be mindful that you'll need to transfer it carefully. The team from 24/7 Logistics Services FL suggests hiring professionals for this task to ensure everything arrives intact.
Green is in
If the COVID-19 pandemic taught us anything is the importance of staying in touch with nature. That inspired many interior designers to choose green as the dominant color in designing different areas in homes, including kitchens. Green is also associated with calmness and serenity, and it can help you give your home that cozy and homey feel.
You can implement green by painting your walls and kitchen cabinets or by adding green decor pieces. If you decide to refresh your walls, consider soft green tones. They will keep your design neutral while still introducing a subtle sense of nature in your kitchen.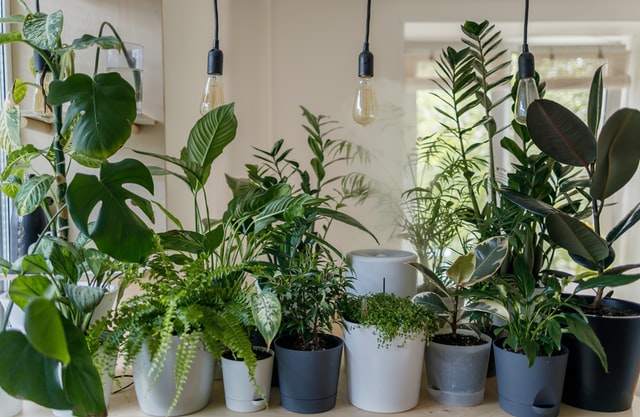 Nothing says "green" more than plants, so make sure to incorporate them into your new kitchen design.
Do keep in mind that, when painting, you need to make sure your other belongings are protected and safe from potential damage. The best way to go is to completely empty out the space, but we understand you might not have enough room in your home for such an endeavor. In that case, consider renting a storage unit. We're sure you'll easily find a safe facility in the area.
People are more ready than ever to invest in their kitchens, so thoughtful design is becoming a primary priority. The emerging trend of blending multiple materials throughout the room exemplifies this. Using contrast and textures isn't anything new as we do it in other parts of our home. Why should kitchens be different?
Imagine mixing a dark wood-paneled island with white oak latticework on the cabinets and a hand-painted botanical wallcovering with upholstered leather seats. Or you can always decide to combine wood and stone and give your kitchen a more natural feel.
Open plan and multi-functional kitchens
Open-concept kitchens have been trendy for a while. However, their popularity only seems to rise. But that shouldn't come as a surprise, given that the open-plan concept gives you the perfect setting for entertaining and multitasking. Separating kitchens is a concept that won't be making a comeback anytime soon.
This kitchen design trend came as a response to the pandemic. We've been spending time inside our homes more than ever, so the need for a multi-functional space has become very important. Plus, many people didn't have the luxury of having a separate home office, so they needed to get creative.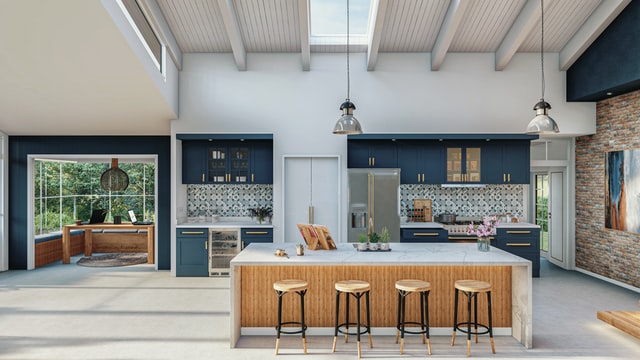 Spacious and multi-functional kitchens are becoming increasingly popular.
As people naturally gather in the kitchen, it only made sense to turn this room into a multi-use area. A great example is adding a bar where you can work from home, your kids can do their homework, or your friends can sit and have a cup of coffee. If you do decide to get creative in this direction, make sure to research and hire expert contractors with extensive experience.
Which one of the kitchen design trends will you try in your Florida home?
Whether you're renovating your old kitchen or designing something from scratch in your new Florida home, we're sure that the kitchen design trends we've listed above will inspire you to create something that perfectly fits your needs and preferences. Sustainability is the key factor that ties in all of these different design ideas and hacks. So hopefully, we've inspired you to find ways to make your home greener, too.
---
Photos used:
---
‹ Back