Blog
Essential Vacation Home Repairs to Tackle After Winter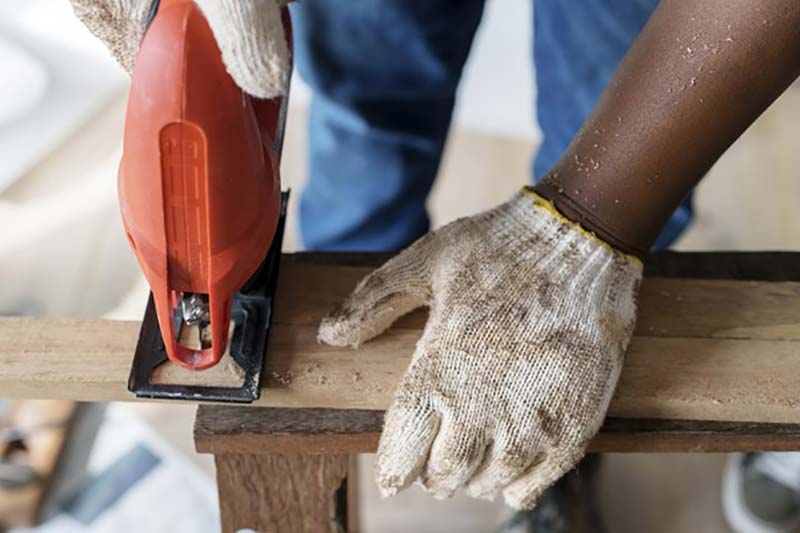 Photo via Rawpixel
Winter weather can wreak havoc on a home, so you may have to make a few repairs before booking guests into your vacation rental. Wind, rain, flooding, and freezing temperatures may cause damage to essential home components, including your siding, roof, foundation, and AC unit. It's important to tackle these issues before they become major problems! For the larger and more complex projects, as you'll read here, require help from outside contractors. Keep in mind that one way to free up funds to pay for such jobs is by converting your home equity into cash.
Rose Building Contractors details some of the most important home repairs to make, and how to keep your improvements under budget.
Repair or Repaint Siding
Siding can really take a beating during the winter. Look for common siding problems, including water penetration, loosened panels, rotten wood, dented aluminum, and cracks or holes—a frequent problem in vinyl siding. If your siding problem is minor, you may be able to fix it yourself.
Winter weather can also cause exterior paint to peel or bubble up, making your vacation home appear neglected and look uninviting. Fortunately, a fresh coat of paint will restore your rental to its former beauty! Keep in mind that painting a home exterior can be fairly involved, so it's best to hire professionals who already have the proper tools, equipment, and skills needed to do the job right.
Indoor Improvements
On the inside of your home, evaluate what may need fixed or updated. In the bathroom, consider a bath and shower upgrade, or perhaps add a new vanity. HGTV points out that a new vanity and countertops in the bathroom is a sure-fire way to attract potential buyers should you decide to sell. In the kitchen, new countertops are also a good idea. Other improvements can include a new range hood above your cooking surfaces, a hi-tech fridge, updated flooring, and a stylist backsplash.
Fix Broken Shingles and Roof Flashing
Roof damage is common following an onslaught of winter storms. A leaking roof can cause extensive water damage to your attic, insulation, and even the walls of your home, so it's important to replace broken shingles and patch holes in roof flashing as soon as possible. You can save money by fixing small issues yourself—as long as you're safe up there! Popular Mechanics recommends calling in a professional if you notice multiple leaks or your roof surface is made of material beyond your DIY abilities, such as ceramic tile.
Clean Gutters and Downspouts
While you've got the ladder out, clean your gutters! Gutters and downspouts that are clogged up with debris will not direct water away from your home effectively. Rainwater with nowhere to go will pour over the edge of your roof, damaging your landscaping and seeping into the foundation of your home. Water may even pool on your roof and leak into the attic. If you already have the tools you need—a pair of good gloves and a ladder—cleaning your gutters shouldn't cost you anything.
Check Window Caulking
Cracked window caulking is another place where water can find its way into your home. Caulking may crack during winter as changes in temperature and humidity cause the wood in your home to shrink. Window drafts, rattling panes, dampness, and caulking that is brittle and peeling are signs that it's time to replace your caulking. If you decide to do it yourself, just remember to scrape off the old caulk first!
Get an HVAC Inspection
Winter weather can cause damage to your outdoor AC unit, while dirty air filters can decrease airflow and strain the entire system. Ensure your air conditioning system is ready to keep your vacation home guests comfortable and cool all summer long! Hire an HVAC technician to perform an inspection and ensure everything is running smoothly. This is one expense that will pay for itself by extending the life of your system and reducing your energy bills.
Get a head start by making these repairs as soon as the winter ends! If you wait too long, you'll be competing with other homeowners for contractors, meaning higher rates and longer project timelines. If you can't get your repairs done in time, you may even have to delay your first bookings. Make sure your vacation home is ready to welcome guests!
---
Custom homes, additions, renovations, wall removal, structural repairs, retaining walls, repairs and remodels – Rose Building Contractors has the expertise and the experience to make your project a comfortable, predictable, and enjoyable experience. Contact us today for your next project! 727-596-2390
---
‹ Back